Belize's governing party 'wins second term'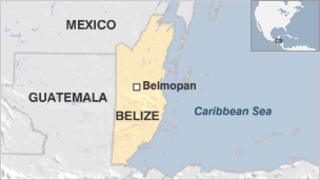 Belize's governing United Democratic Party has won a narrow election victory, preliminary results indicate.
The UNDP took 17 seats to the opposition People's United Party (PUP) 14, Reuters quoted the chief election officer as saying.
Official results are expected later on Thursday.
Belize is one of the world's most indebted nations and Prime Minister Dean Barrow said he would renegotiate the terms of a $550m (£348m) bond.
The opposition had said it would meet debt obligations by boosting the $1.25bn economy, which is largely dependent on tourism.
Under the current schedule of rising interest rates, Belize is set to repay $46m over the next year.
Ratings agencies have already downgraded its credit rating to "junk" status.
New debt restructuring could damage the country's economic reputation further, correspondents say.
In the last parliament, Mr Barrow's party held 25 of the 31 seats.