Cuba denies Medicare fraud scheme link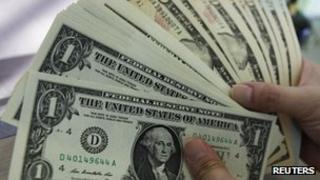 Cuba has rejected suggestions that it had any involvement in a money-laundering scheme operated from the US.
The denial from Cuba's foreign ministry came after a Cuban-American was charged in Florida with conspiring to channel more than $30m (£19m) to Cuban banks.
US prosecutors say the money was obtained illicitly from the Medicare public health insurance system.
No official link to Cuba was made, but rumours among the exile community in Miami forced Havana's response.
'Vigilance and supervision'
Cuba brushed off the claims in a statement on Wednesday.
"Foreign commercial banks that maintain accounts in Cuban banks are obliged to operate in strict compliance with international and Cuban rules," said the statement by Johana Tablada, Cuba's deputy director for US affairs.
Ms Tablada stressed that Cuban state-owned banks had "a mechanism of vigilance and supervision" to detect fraud.
And she added: "It is not Cuba, but rather the United States that is the central country for money laundering in the world."
The statement came after media reports in Miami - home to many Cuban-Americans opposed to Cuba's communist regime - linked Havana to the scheme.
The BBC's Sarah Rainsford in Havana the Cuban response does not make clear how - if the funds arrived on the island via transfer to a Cuban account as is usual - such large amounts were not picked-up as suspicious.
The whole case centres on Oscar Sanchez, who was arrested by the FBI last week and charged on Monday.
US prosecutors allege that that he was involved in funnelling the funds obtained through false claims to Medicare to Cuba via chain of shell companies and banks in Canada and Trinidad.
If convicted, Mr Sanchez faces up to 20 years in prison.