Bahamas profile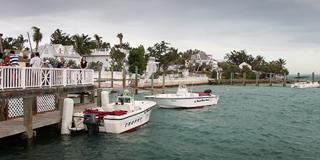 The government operates radio networks and the islands' only TV station. There is a handful of private radio stations. Multichannel cable TV is widely available.
There is a well-developed respect for press freedom, says Freedom House. The islands' privately-owned press carries a variety of views, including criticism of the government.
There were more than 164,000 internet users by June 2012 (Internetworldstats.com). Access is unrestricted.
The press
Television
ZNS TV - operated by government-owned, commercially-run Broadcasting Corporation of the Bahamas (BCB)
Radio
ZNS Bahamas - run by BCB, operates Radio Bahamas (ZNS1), Inspiration 107.9 (ZNS2), Northern Service (ZNS3), Power 104.5
Star FM - private, commercial
100 Jamz - private, commercial