Chile police find arsenal in 74-year-old's apartments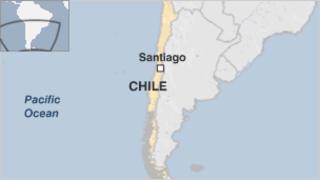 Police in Chile have arrested a man who had a weapons arsenal at two apartments he owns in the capital, Santiago.
The officers found dozens of short- and long-range weapons and more than 20,000 rounds of ammunition.
The 74-year-old man was also hiding Chilean and foreign cash worth $1.5m.
Officials said they would investigate if the suspect, a metal merchant, had any links to metal dealer and gun collector Italo Nolli, who shot two Chilean police officers last year.
Nolli, 68, was shot dead during a police chase after he had previously killed two officers who had stopped him at a routine checkpoint.