Dominican Republic profile - Media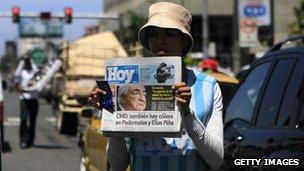 Media ownership is concentrated in a few influential hands. There are scores of terrestrial TV channels and hundreds of radio networks, most of them commercial.
Journalists reporting on the drugs trade and corruption are exposed to possible threats and reprisals, says Reporters Without Borders.
There were 6.6 million internet users by 2017, including some 4.5 million Facebook users (Internetworldstats). Access is unrestricted.