El Salvador profile - Media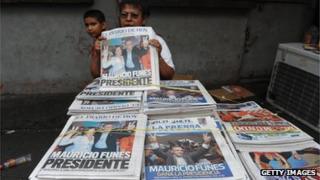 Press freedom is guaranteed under the constitution and there is a lively media scene, says Freedom House.
But journalists who report on the activities of criminal gangs, or on corruption, face harassment and acts of violence.
Five national TV networks are on the air and there are scores of radio stations in the capital alone. The broadcast media are privately owned and in the hands of a small group of business interests which exercise editorial influence.
There were 3.1 million internet users by 2017, around 50% of the population (via Internetworldstats). Access is unrestricted.
The press
Television
Radio