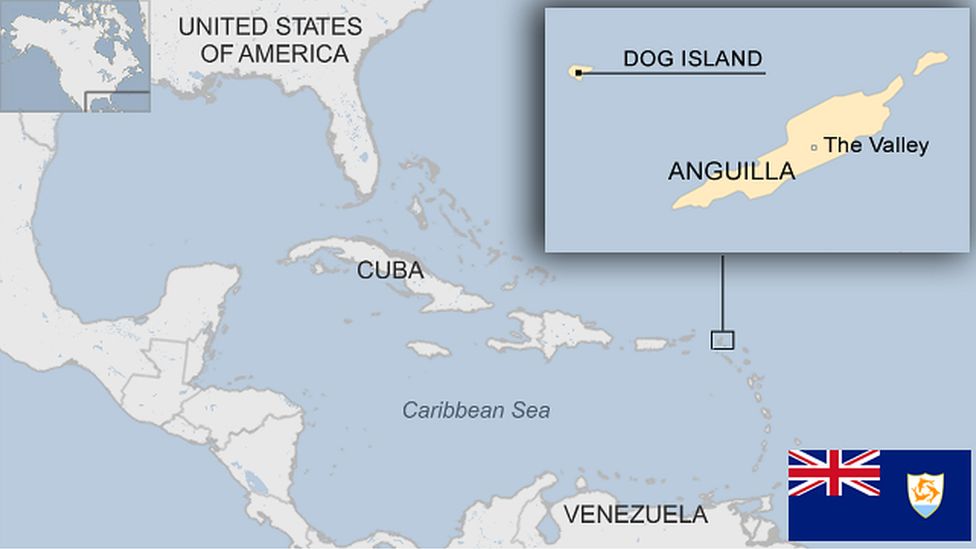 A coral and limestone island at the northern tip of the Leewards, the British overseas territory of Anguilla is best known as an upmarket destination for tourists and a haven for the wealthy.
Once the home of Arawak and Carib peoples, it became an English colony in 1650. Its people are of mainly African descent.
Carefully regulated tourism is the bedrock of the economy while offshore banking is another money-earner. Anguilla does not levy personal or corporate income tax and - along with Bermuda, the British Virgin Islands, the Cayman Islands, Montserrat and the Turks and Caicos Islands - signed agreements in 2013 on sharing tax information with Britain, France, Germany, Italy and Spain.
In 1967, Britain created a self-governing entity encompassing Anguilla and the islands of St Kitts and Nevis to the south. However, Anguillians declared their secession and British forces were sent in. In 1971, the Anguilla Act brought the territory under British control but Anguilla broke away from St Kitts and Nevis, becoming a British overseas territory in 1980.
Capital: The Valley
Area: 91 sq km
Population: 15,700
Languages: English
Life expectancy: 79 years (men) 84 years (women)
Head of state: King Charles III, represented by a governor.
Ellis Webster was elected premier when he led the Anguilla Progressive Movement to victory in the June 2020 general election.
There are 13 members in Anguilla's assembly; seven members in single-seat constituencies, four members representing the island at-large and two ex-officio members. Anguilla has a multi-party system.
As a British dependency, the laws governing freedom of the press are the same as those in the United Kingdom, providing for an unrestricted free press.
Related Internet Links
The BBC is not responsible for the content of external sites.