Three Brazilian youths killed at samba school rehearsal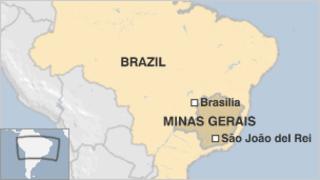 Three Brazilian teenagers have been killed and three other people injured after gunmen opened fire during the rehearsal of a samba school in the eastern state of Minas Gerais.
Four men on motorbikes shot at members of the Sao Geraldo samba school practising for next month's carnival in the city of Sao Joao Del Rei.
Police officials said they believed the attack was gang-related.
However, they said it was not clear if those killed were the intended targets.
The victims were between 14 and 19 years old.
Police officials said three suspects had been arrested in connection with the case.
Gun violence is high in Brazil but attempts at banning the sale of guns have in the past failed.
A 2005 referendum on the issue was defeated by a clear majority.