Chile to block extradition for Carmelo Soria 'killers'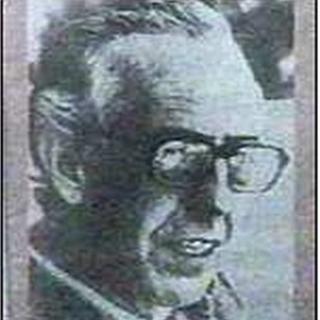 Chilean authorities have recommended dropping the extradition process to Spain of six former members of the country's 1970s secret police.
The men are wanted in Madrid for their alleged role in the kidnapping and murder of a Spanish diplomat during Chile's military rule.
Prosecutor Monica Maldonado said the accused men are already in Chilean prisons.
UN worker Carmelo Soria was kidnapped, tortured and murdered in 1976.
Some 3,000 people were killed and many more disappeared during Gen Augusto Pinochet's rule from 1973 to 1990.
The extradition request was presented by a court in Madrid investigating the alleged involvement of the six secret-police agents in the murder of Mr Soria.
Those charged include Juan Contreras, the former director of the secret police, Dina.
In her petition, Ms Maldonado said he had already been convicted to 150 years in prison for crimes against humanity.
'Delivery impediment'
She said any extradition would impeded the completion of his sentence in Chile.
Chilean authorities say two agents stopped Carmelo Soria as he drove home in Santiago.
Mr Soria was then detained for an alleged traffic violation.
The diplomat, who was suspected by Dina of having links to the Communist Party, was questioned and tortured.
Later, the agents either forced him to drink alcohol or injected it into his bloodstream, authorities said.
He was then strangled, his body placed in his car, and the car driven into a canal.
His body was found two days later, and the official explanation was that Mr Soria had crashed into the canal drunk.
Months later, a Washington Post investigation showed his death had been the result of torture, but Chile's military authorities refused to open another investigation.