Mexico arrests US man on FBI's 10 Most Wanted list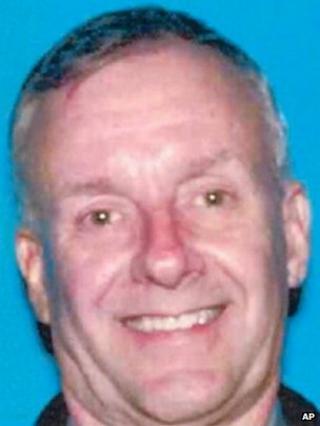 Mexican officials have arrested a former US university professor who is on the FBI's 10 Most Wanted list.
Walter Lee Williams, 64, is facing charges of sexual exploitation of children and travelling to the Philippines to engage in sexual activity with minors.
He was arrested in the beach resort of Playa del Carmen, on Mexico's Caribbean coast.
He taught gender studies at the University of Southern California.
Local prosecutor Armando Garcia said police had detained Walter Lee Williams in a cafe in Playa del Carmen, 70km (43 miles) south of the town of Cancun.
On Monday, Walter Lee Williams had become the 500th fugitive to be named to the FBI's 10 most wanted list.
According to the FBI, the list has been key in galvanising public support to catch many of the people it deems "the nation's worst offenders".
The Bureau says that of the 500 fugitives who have been named to the list since it was first created 63 years ago, 469 have been apprehended or located.
"This has been a tremendously successful program, but one that is dependent on the willingness of concerned citizens with information to come forward and offer us their assistance," Ron Hosko of the FBI's criminal investigative division said.
The FBI had offered a reward of up to $100,000 (£64,000) for information leading directly to the arrest of Walter Lee Williams.
The Mexican authorities did not say how they had located Walter Lee Williams or if the reward would be paid out.