Rodent fur 'in Mexican ketchup'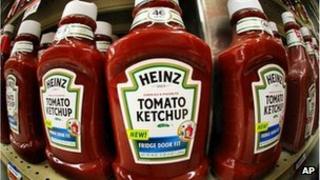 Brazilian health officials have banned a batch of Mexico-made Heinz ketchup, after detecting traces of rodent fur.
The government said in a statement that it had banned all sales, distribution and marketing of the batch.
The Mexican authorities have launched their own inquiry, and have ordered an inspection of the factory where the batch was produced.
Heinz said the batch was imported to Brazil last year, but had already been taken out of circulation.
The firm has previously stated that all of its products are made according to international standards, and promised to investigate the issue.
Mexican hygiene agency Cofepris told the Spanish news agency Efe that it had ordered a visit to the factory to check that proper standards were being followed.
Cofepris also said it had asked Heinz for a "detailed report" on the contaminated batch of tomato ketchup.
Neither the firm nor Brazilian officials gave any details about the extent of the contamination or the volume of products that had been withdrawn.