Guatemala City fire destroys La Terminal market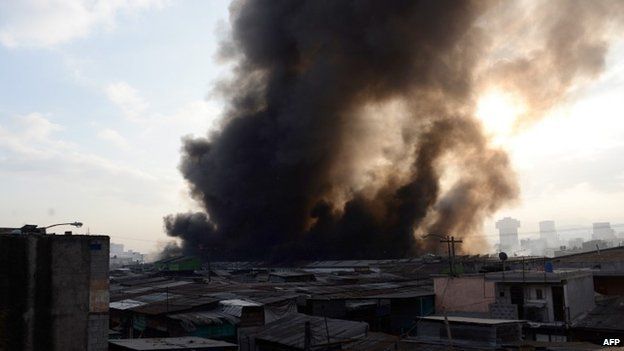 A fire has destroyed most of Guatemala City's main market, wiping out more than 1,000 stalls.
Four people have been injured and dozens more were treated for smoke inhalation. The cause of the blaze is still being investigated.
Thousands of traders from all over Guatemala earn their living at the market, known as La Terminal.
Thick smoke columns could be seen from several places in the Guatemalan capital.
The fire began in the early hours of Tuesday and spread quickly, consuming the stalls made mostly of plastic and wood.