Cuban ballet dancers defect to US on Puerto Rico tour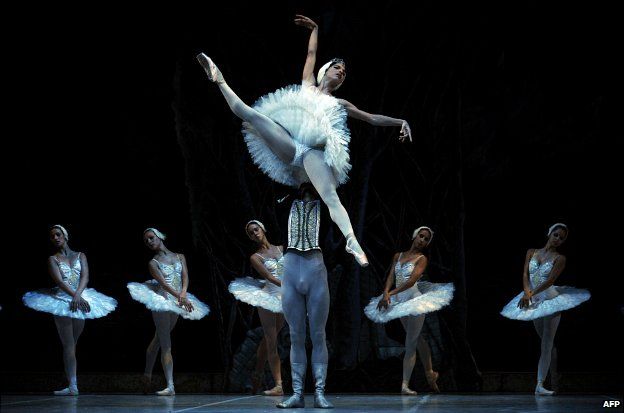 Six dancers with Cuba's National Ballet have arrived in Miami after defecting while on tour in Puerto Rico at the weekend.
Pedro Pablo Pena, director of the Cuban Classical Ballet of Miami, said the four men and two women had found their careers on the island limited.
Cuban dancers, who earn $30 a month on average, often defect while on tour.
Mr Pena says he spoke to four of the dancers on Sunday and pledged to support them while they determine their next steps.
Mr Pena himself is an exiled Cuban dancer and has taken in numerous ballerinas throughout the years.
He told Spanish news agency EFE he believed at least 35 dancers had sought asylum in the US since 2007.
Cuba is famous for producing top-class ballet dancers and its well-known National Ballet School re-opened last year after more than $2m (£1.2m) of restoration work.