Ecuador gives details of new digital currency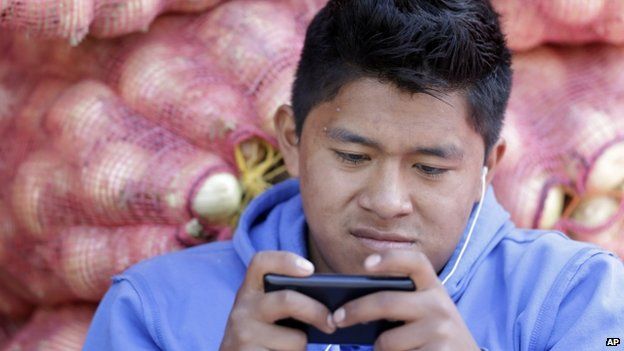 The Ecuadorean government has released more details of its plans to create what it calls the world's first digital currency issued by a central bank.
Central bank officials say the electronic money, as yet unnamed, will start circulating in December.
The new money will be used alongside the existing currency in Ecuador, the US dollar.
President Rafael Correa has said the digital currency will help those who cannot afford traditional banking.
Central bank officials say the electronic money will be used to pay government bureaucrats in a "hygienic manner".
The electronic currency is also designed to help poorer Ecuadoreans make and receive payments using mobile phone technology.
Such mobile payment schemes have become very popular in African countries where they are privately run.
Ecuador introduced the US dollar as its currency after a crippling bank crisis in 2000.
Since then, the government has tripled social spending and the state is currently billions in debt, mostly to China which buys most of Ecuador's oil.
Analysts say the introduction of the electronic currency could be used to increase the money supply and devalue US dollar holdings - a first step towards abandoning the US dollar.
President Correa has denied this is the case.
"It will be interesting to see who controls the exchange rate," said Jeremy Booney - a product manager for Coindesk - a website for digital currency news.
"So when an Ecuadorean exchanges the digital currency for US dollars, is it going to be the government who sets the rate, or is it down to supply and demand?
"And the government could decide to put the digital currency up if it wants."
There are also challenges in persuading Ecuadoreans to use a digital currency, Mr Booney said.
"Bitcoin (a global digital currency) has faced huge challenges to get people around the world to use it, and that is a worldwide movement with thousands of developers working on it."
The new currency was approved by Ecuador's National Assembly last month. At the same time, stateless digital currencies like Bitcoin were banned.
Related Internet Links
The BBC is not responsible for the content of external sites.