Mexico arrests drug lord Hector Beltran Leyva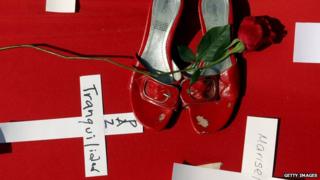 The Mexican authorities say they have captured the head of a drug crime syndicate, Hector Beltran Leyva.
They say DNA testing is being done to confirm his identity.
This is the latest in a string of high-profile drug arrests in the country and if confirmed will be seen as a victory for President Enrique Pena Neto.
The US authorities had offered a reward of up to $5m for information leading to Beltran Leyva's capture.
Hector Beltran Leyva assumed the leadership of the cartel named after his brother Arturo, when the latter was killed in a shootout with Mexican troops in 2009.
Their cartel, known as the ABL, is responsible for arms and drug trafficking to and from the United States as well as kidnapping, murder and torture in Mexico.
Two more Beltran Leyva brothers are already in prison. Correspondents say the cartel has been on the decline in recent years.
If confirmed, the arrest comes a few months after the capture of Joaquin "El Chapo" Guzman, the boss of the Sinaloa cartel, which is considered the most powerful drug cartel in Mexico.
He was caught in February after more than a decade on the run following his escape from prison.
According to the US State Department, the Beltran Leyva cartel was originally part of the Sinaloa cartel but broke with the group in 2008.