Brazil school bus crash in Sao Paulo kills ten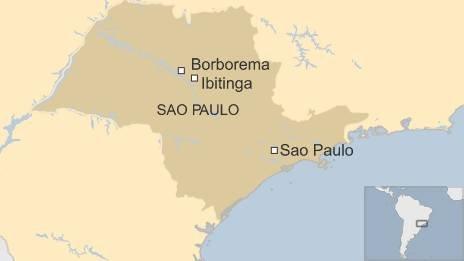 At least ten people have been killed and 30 injured in a crash between a bus and a tanker lorry in the Brazilian state of Sao Paulo.
The bus was taking a school group back from the city of Sao Paulo, where they had visited an art museum.
Six students aged between 15 and 17, three teachers and the school's headmistress died in the accident.
The crash happened at night on a highway about 350km (215 miles) north-west of Sao Paulo.
The students from the Dom Gastao Liberal Pinto school in Borborema were travelling in three buses.
One of them crashed into a lorry carrying vegetable oil on a highway near the town of Ibitinga.
One side of the bus, which was carrying 40 people, was completely ripped off. Sixteen of the survivors suffered serious injuries.
The town of Borborema has declared three days of official mourning.