Northern Argentina floods kill at least six in Cordoba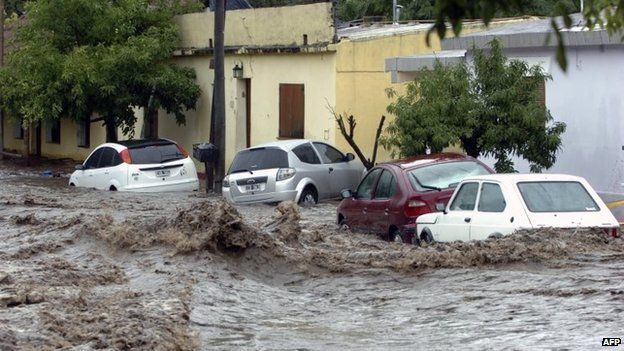 At least six people have been killed in deadly flooding in Cordoba province in northern Argentina.
Three of them were swept away by strong currents in the town of Rio Ceballos when the local river burst its banks.
The river overflowed after 32cm (12.6in) fell in the space of 12 hours, trapping people in their cars.
Cordoba Governor Jose Manuel de la Sota said 1,000 people had to be evacuated from Cordoba city and the surrounding Sierras Chicas area.
The governor tried to reassure residents saying that "as soon as the rain stops the water levels will drop rapidly".
Soldiers have been sent to the area to help with the evacuation.