US boost for Cuban cigar festival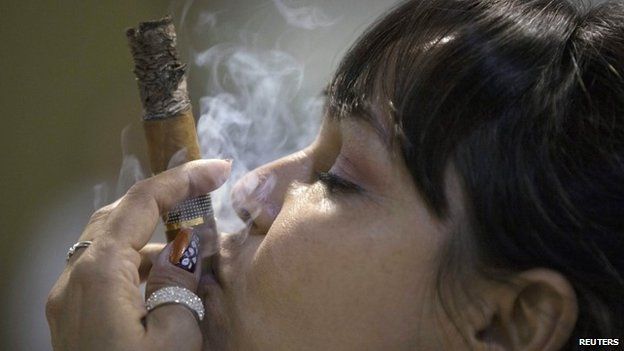 Cuba's annual cigar festival is getting under way in the capital Havana - with American visitors able to take cigars home legally for the first time in decades.
A thaw in US-Cuban relations means American smokers will be able to stock up on products worth up to $100 (£65).
Havana cigars have been banned in the US for more than 50 years under the terms of a trade embargo.
Hundreds of visitors are expected at the week-long festival.
Despite the recent rapprochement between Washington and Havana, most Americans are still not allowed to travel to the Caribbean island.
However some US citizens, including relatives of Cubans or academics, are allowed to visit and take advantage of the new rules.