Third frozen body found on Mexico's Pico de Orizaba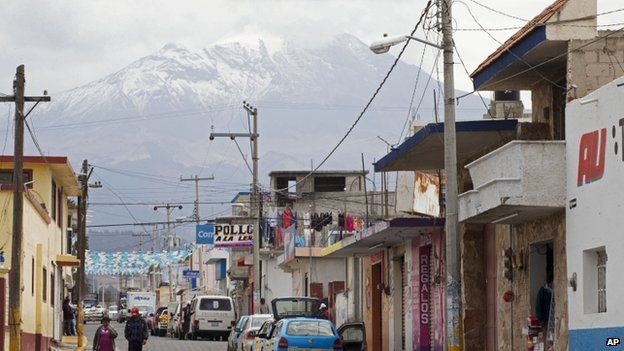 Mountaineers have discovered the mummified body of a young man on Mexico's highest mountain, the Pico de Orizaba.
A local official said the man appeared to be about 25 years old and had been dead for 15 years.
He had been wearing normal clothing and could have been a passenger on a plane which crashed into the mountain in the 1990s.
It's the third body to have been found on the mountain in as many months.
Two others - found buried elsewhere - were apparently climbers lost in a 1959 avalanche.
It is thought the bodies are re-emerging as glaciers and the ice pack on the mountain retreat.
The latest body has not been identified yet.
He was wearing a white shirt, trousers and a grey sweater. His shoes were not found, which indicates he was not dressed for cold mountain terrain.