Mother and baby survive Colombia jungle plane crash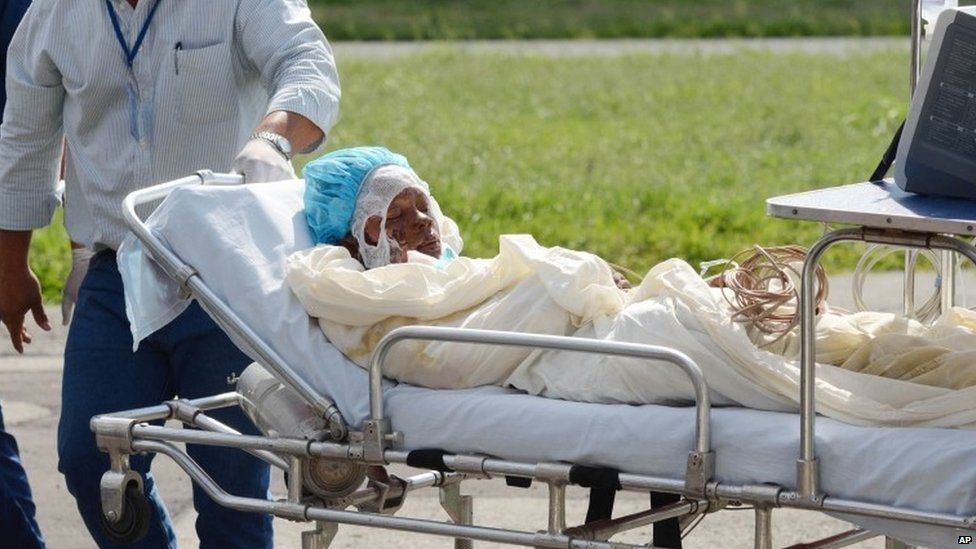 A young mother and her baby have been found alive five days after their plane crashed in the jungle of western Colombia.
A Colombian Air Force chief described their survival as "a miracle".
Maria Nelly Murillo, 18, and her one-year-old son were found by rescuers near to where their small Cessna plane crashed in Choco province.
Ms Murillo had some injuries and burns while her baby appeared to be in good health.
The twin-engine Cessna, which was carrying fish and coconuts, had been flying from the town of Nuqui on the Pacific coast to Quibdo, the capital of Choco.
It disappeared from the radar of the civil aviation authorities 20 minutes into the flight. A search plane eventually found the wreckage in the Alto Baudo region.
The reason for the crash is not known. The pilot of the Cessna was found dead in the cockpit.
There was no trace of Ms Murillo or her baby, Yudier Moreno, which the passenger list said had been on board.
But according to Col Hector Carrascal of the Colombian Air Force, rescuers took hope when they noticed that the cabin door was ajar.
"It could have opened on impact, but it could have been opened from the inside," he said.
"We didn't have a clue what had happened to them: they could be lost in the jungle trying to survive or they could have died already."
Part of the search party searched the area on foot, while others flew in a helicopter using a loudspeaker to shout Ms Murillo's name and urge her to return to the crash site.
But for two days their search yielded no results.
Finally, on Wednesday, they located Ms Murillo about 500m from the site of the crash in a ravine on the banks of a river.
"It's a miracle," Col Carrascal said. Of the baby, who is unharmed, he said: "His mother's spirit must have given him strength to survive."
The pair were airlifted to a hospital in Quibdo. BBC Mundo's Natalio Cosoy has spoken to Ms Murillo's elder brother, Carlos.
Mr Murillo said she had managed to open the cabin door and run into the jungle as fire was spreading in the cabin.
"It was then she remembered she had a baby and went back from him," said Carlos Murillo. She sustained burns to her face, an arm and a leg.
Afraid the plane might explode, she walked into the jungle along the bank of a small river.
She was able to survive by drinking coconut water from the coconuts the plane had been carrying, her brother said. She used big leaves to collect and drink rain water.
Ms Murillo eventually heard the calls over loudspeaker from the rescue helicopter which prompted her to make her way back to the crash site.