Colombia mine methane blast kills four in Boyaca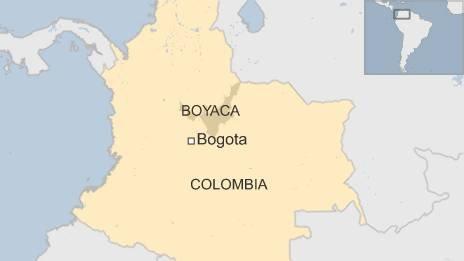 Four miners have been killed in a methane gas explosion at a coal mine in Colombia's central Boyaca province.
The accident happened near the town of Socha, 250km north-west of the capital, Bogota, on Monday.
Boyaca province is rich in minerals and mining is one of its main industries.
The explosion comes three weeks after five miners died in a similar accident in Samaca, also in Boyaca province. Deadly incidents are not uncommon as the mines are often poorly regulated.
However, the explosion in Samaca happened at a mine which local media described as "modern and technologically advanced".
Officials are investigating if the mine where Monday's methane blast occurred was operating legally.