Nicaragua ex-cabinet chief Lacayo dies in air crash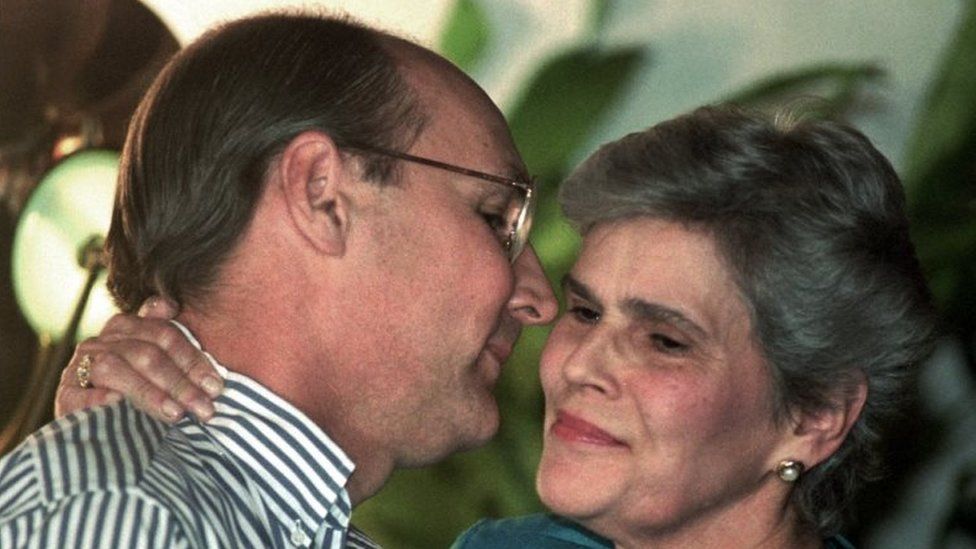 Police in Nicaragua have found the body of a former cabinet chief after a helicopter crash which is confirmed to have killed three other people.
Antonio Lacayo, who served as cabinet chief from 1990 to 1997, was flying from the town of San Carlos to the capital, Managua, when the helicopter came down on Monday.
The pilot and two US businessman died in the crash, police confirmed.
Local people said there was poor visibility at the time of the accident.
Mr Lacayo played a key role in the government led by his mother-in-law, President Violeta Chamorro.
After leaving office he became chief executive of fruit company TicoFrut.
Deputy director of police Francisco Diaz said the bodies of the pilot and the other two passengers had been found.
They have been identified as Coca-Cola executive James S Horrisberger and Phil Wendell Tope, who worked for a Florida-based juice company.
Rescue workers searched for days but were hampered by the difficult terrain where the helicopter went down near a river with strong currents and surrounded by forest.