Antonio Imbert Barrera, who toppled Dominican dictator, dies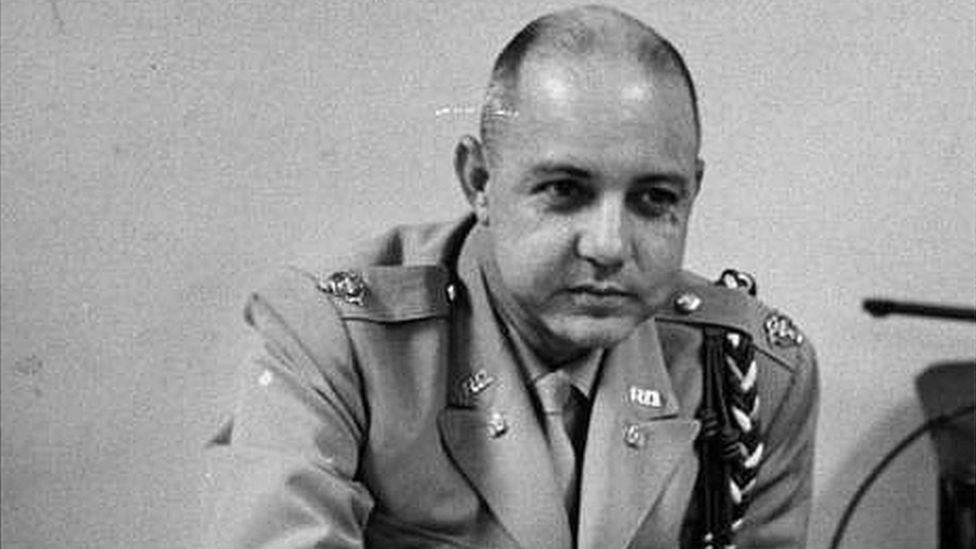 The Dominican Republic has declared three days of mourning after the death of the last survivor of a group who toppled the Trujillo dictatorship.
In 1961 Antonio Imbert Barrera was a senior official in the government of Rafael Leonidas Trujillo and plotted with 10 others to assassinate him.
President Trujillo's death ended 31 years of bloody dictatorship.
Only Imbert and one other survived the aftermath.
Imbert, who was 93 when he died, also took part in a US-backed coup in 1963 against the leftist President Juan Bosch.
He later formed part of a military junta established after the coup and was declared president in 1965.
He also helped fight off the insurrection which aimed at returning Juan Bosch to power, which eventually sparked a US invasion.
Imbert was himself shot by followers of Trujillo in 1967, but survived.