UN praises Colombia and FARC's agreement on women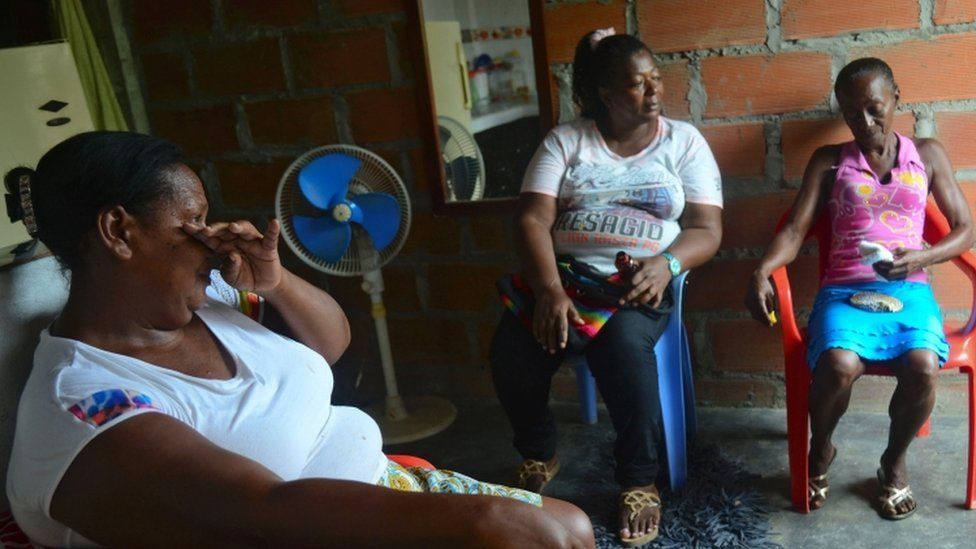 The UN has welcomed an agreement between the Colombian government and FARC rebels giving specific guarantees to women as part of a peace accord.
Both sides agreed that women would have equal access to land after a final peace deal was signed.
A commission will also be set up to look into sexual violence during the 50-year conflict.
Women displaced by the conflict have often led the struggle for land rights, and suffered sexual violence.
Speaking in the Cuban capital Havana, where the talks are taking place, the head of UN Women Phumzile Mlambo-Ngcuka said the UN should use the example of Colombia in other conflict zones around the world.
"The issue of violence against women, especially, sexual violence, has not been swept under the carpet, it has been made a priority so that the victims can seek justice," she said.
"This has not happened in other peace accords, so it has become a historic event."
The accord includes promises of equal access for women in rural areas to land, ownership rights and credit to buy land.
The agreement also promotes and protects female participation in organisations set up to investigate sexual violence, and addresses how victims should be compensated.
The Colombian government has also promised it will guarantee the security of female FARC soldiers - believed to be about 30% of an estimated 7,000 FARC fighters.
President Juan Manuel Santos has said he expects a full peace accord to be signed in the next few months.