Bolivia drugs: Police seize huge cocaine consignment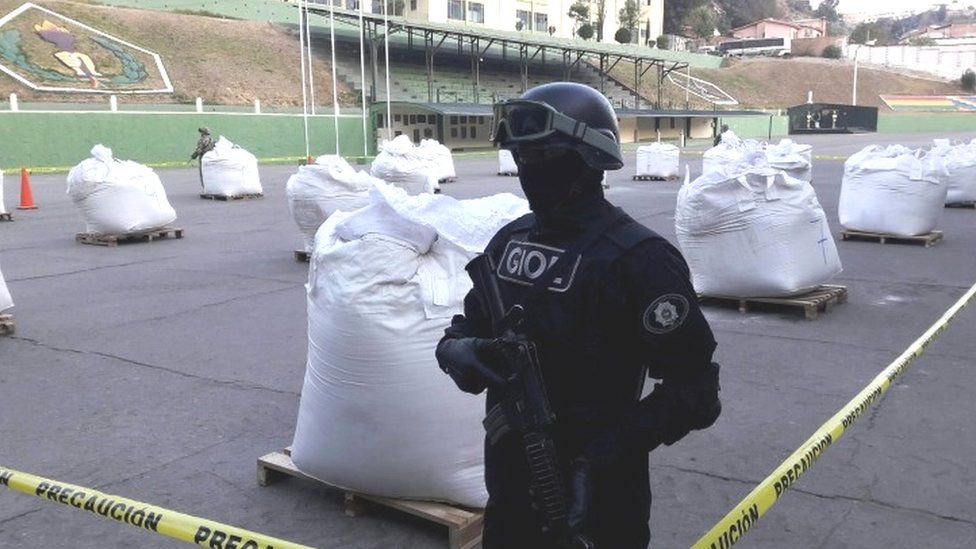 Police in Bolivia have seized more than seven tonnes of cocaine which they believe was destined for sale in the United States.
The drugs were hidden inside a cargo of mineral ore being carried in lorries along a remote mountain pass leading to Chile's sea ports.
Three men were arrested, a government official said.
The haul has an estimated street value of $350m (£264m; €313m) in the US and came after a 10-month investigation.
In January, Bolivian anti-drug police found eight tonnes of cocaine hidden within another consignment of mineral ore.
Bolivia is the world's third largest producer of cocaine after Peru and Colombia.