Suspected rebels kill eight soldiers in ambush in Paraguay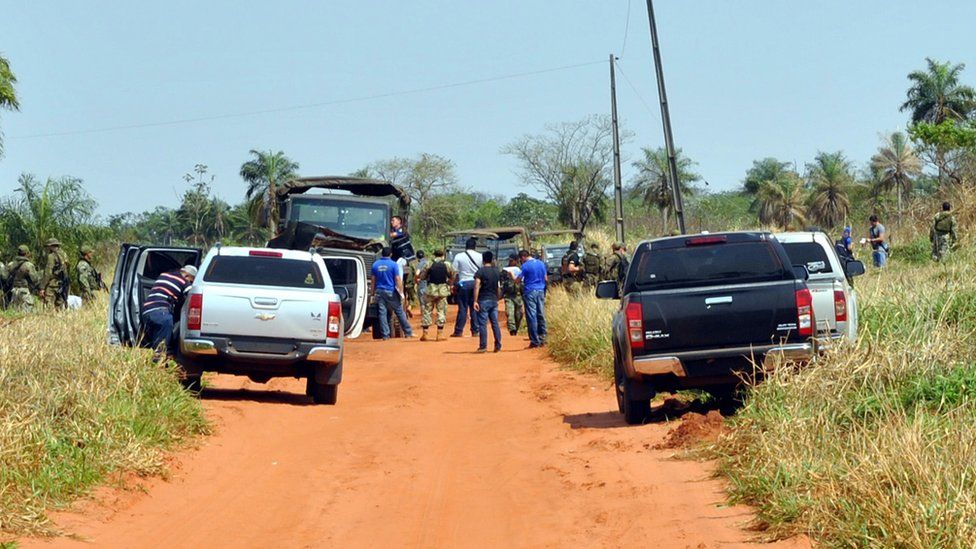 An ambush on a military patrol in Paraguay has left at least eight soldiers dead.
The country's interior minister said the soldiers had been on a routine mission when they were attacked with explosives and gunfire.
Francisco de Vargas said it was likely the gunmen were part of the Paraguayan People's Army (EPP).
The attack took place near the village of Arroyito, some 500km (300 miles) north of the capital, Asuncion.
Mr de Vargas said the gunmen had placed explosives in the road routinely used by the soldiers.
The EPP is estimated to number between 50 and 150 people.
The group is a Marxist-inspired rebel group which has been active in the impoverished northern region since 2008.
It is thought to have killed about 50 people but says it only targets the country's oligarchy.