Mexican man kills himself after being deported from US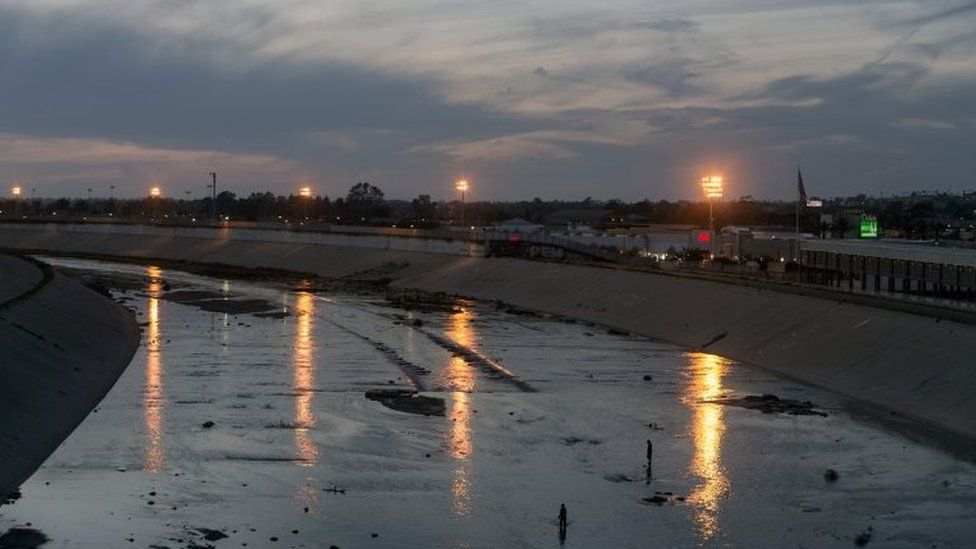 A Mexican man has apparently taken his own life just half an hour after being deported from the United States.
Guadalupe Olivas Valencia, 45, jumped from a bridge at the border after he was deported for the third time.
He was found unconscious next to a plastic bag with his belongings and died in hospital a short while later.
Witnesses said Mr Olivas was shouting that he did not want to return to Mexico and seemed to be in severe distress.
He jumped off a bridge just yards from El Chaparral, the main border crossing point between the US city of San Diego and Tijuana in Mexico.
Local media said a plastic bag like those US customs officers put migrants' belongings in was next to the man.
Mexican officials said it was the third time Mr Olivas had been deported from the US.
He died of a heart attack and concussion.
Mr Olivas was a native of Sinaloa, one of Mexico's most violent states and the stronghold of a major drug cartel.
Many Mexicans cite violence as a reason for leaving for the US.
The US released two memos on Tuesday aimed at speeding up the removal of undocumented migrants.
One memo, from Homeland Security chief John Kelly, includes instructions to enforce an existing provision of the US Immigration and Nationality Act that allows authorities to send some people caught illegally at the border back to Mexico, regardless of where they are from.
It is unclear whether the US has authority to force Mexico to accept foreigners.
But Foreign Minister Luis Videgaray said Mexico would not accept the "unilateral" immigration proposals.
Mr Kelly and US Secretary of State Rex Tillerson are due to arrive in Mexico later on Wednesday.
Mr Videgaray said the new border guidelines would now be the main point for discussion during those meetings.
He also said Mexico would take legal action to defend the rights of Mexican citizens abroad, and take the issue to the UN if necessary.
An estimated 11 million undocumented immigrants live in the US, many of them from Mexico. US President Donald Trump made immigration and border control a key part of his campaign.
Read more from BBC News on the Trump administration and immigration:
More on the border crisis
"I'm afraid to open the door" - Living in fear of US deportation raids
"All my life is in the US" - Sent "home" to a Mexico that feels like a foreign country
Ever wondered where exactly undocumented immigrants live in the US?