Argentina Solari rock concert crush leaves two dead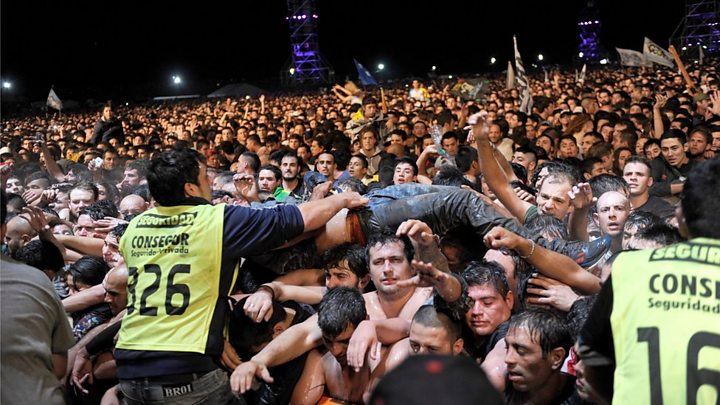 Two people have died, and several have been hurt, in a crush at a large open-air rock concert in Argentina.
Saturday night's concert in the eastern city of Olavarria turned dangerous after the crowd rushed towards the stage at the end of the performance.
Organisers said over 250,000 fans attended the concert by popular performer Indio Solari and his band - many more than initially expected.
The local mayor said the situation "got out of hand" due to the high numbers.
Solari stopped performing several times, and urged security to help fans who had fallen.
At one point, he said: "Has someone fainted? What is going on there? There are people on the floor, please! Security! Get up, please, get them out of here."
Local mayor Ezequiel Galli told reporters 12 people were taken to hospital.
"We are working with the the health teams to calm relatives and to be the contact between the relatives and the patients," he said.
Many fans were also stranded the morning after the concert, as the local bus system struggled to cope with the large numbers of concert goers.
Olavarria has a population of about 100,000 - far fewer than the number of concertgoers.