Colombia landslide kills at least 17 in Manizales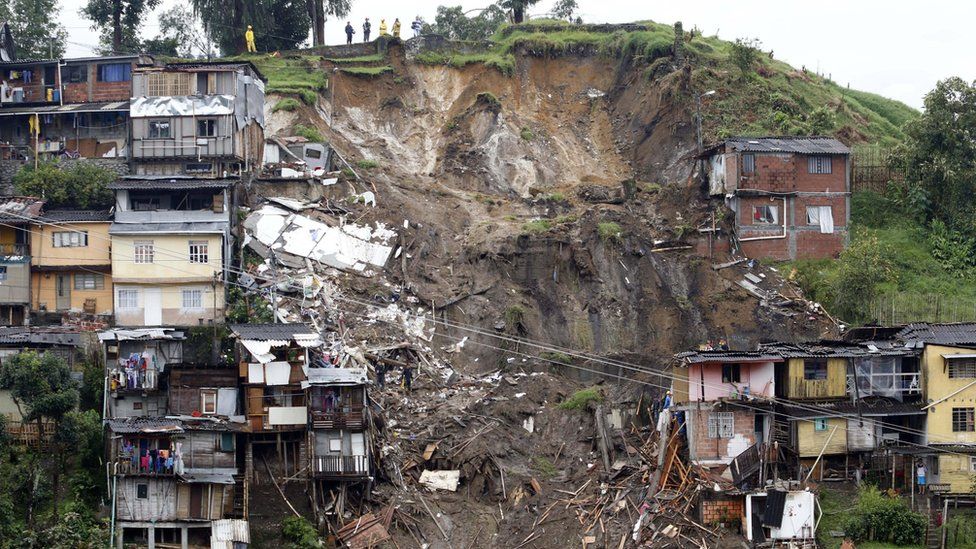 Landslides caused by heavy rain have killed at least 17 people in the city of Manizales, in central Colombia, officials say.
The search continues for at least seven others who are missing, they add. Mud and rocks have destroyed several precarious houses built on steep hills.
Running water, electricity and gas services have been suspended.
The landslides happened after the monthly average of rain fell in one night, the city's mayor said.
President Juan Manuel Santos visited the area and said humanitarian aid was being sent.
Mr Santos said the death toll was likely to rise as hopes were fading in the search for the missing.
The mayor of Manizales, José Octavio Cardona, said the city was cut off by "rock slides, mudslides, floods".
On Twitter (in Spanish), he said he would declare it a disaster zone and ask the federal government for funds to rebuild the hardest-hit areas.