Brazil indigenous groups clash with police in Brasilia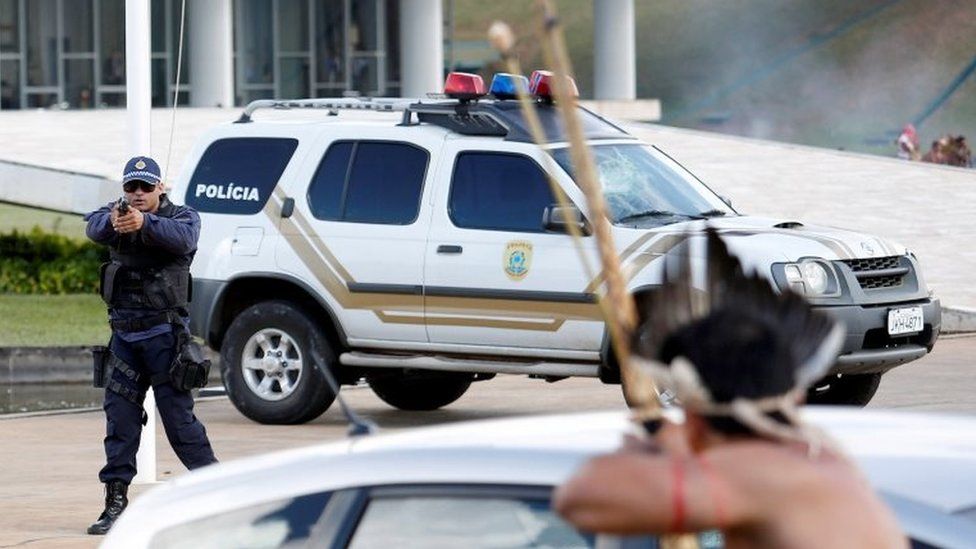 Members of indigenous groups clashed with riot police in the Brazilian capital, Brasilia, on Tuesday.
Thousands gathered in front of the Congress building to demand more land rights and protest against the encroachment of their land by loggers and farmers.
Campaigners say 13 indigenous people died in land conflicts last year.
Police said they had to use force when some protesters tried to reach a ramp leading into Congress.