Argentine airlines strike grounds 40,000 passengers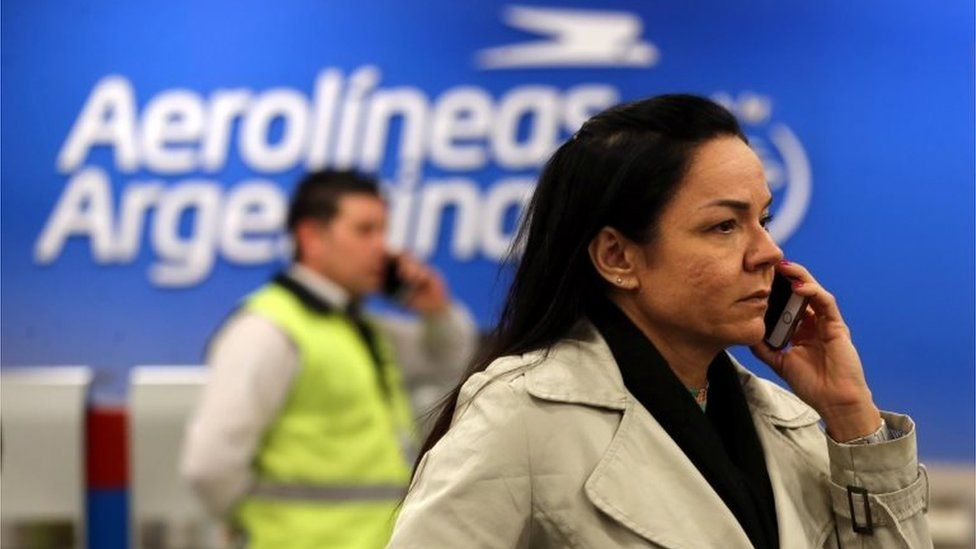 A 24-hour strike by workers for two Argentine airlines has hit 40,000 passengers, the government says.
Workers for Austral Líneas Aéreas and state-run Aerolíneas Argentinas are demanding a salary increase of 26% to offset inflation expected to reach 22% this year.
Five unions are taking part in the stoppage, with almost 400 domestic and international flights cancelled.
The unions say they could call further strikes if their demands are not met.
The president of Aerolíneas Argentinas said that the salary levels at the company were "good compared to those at other firms".
But the unions said that their workers deserved to be paid in line with inflation.
Argentine President Mauricio Macri on Monday said that the country had "turned a corner" as inflation more than halved from 47% in 2016.