Argentina former Vice-President Amado Boudou arrested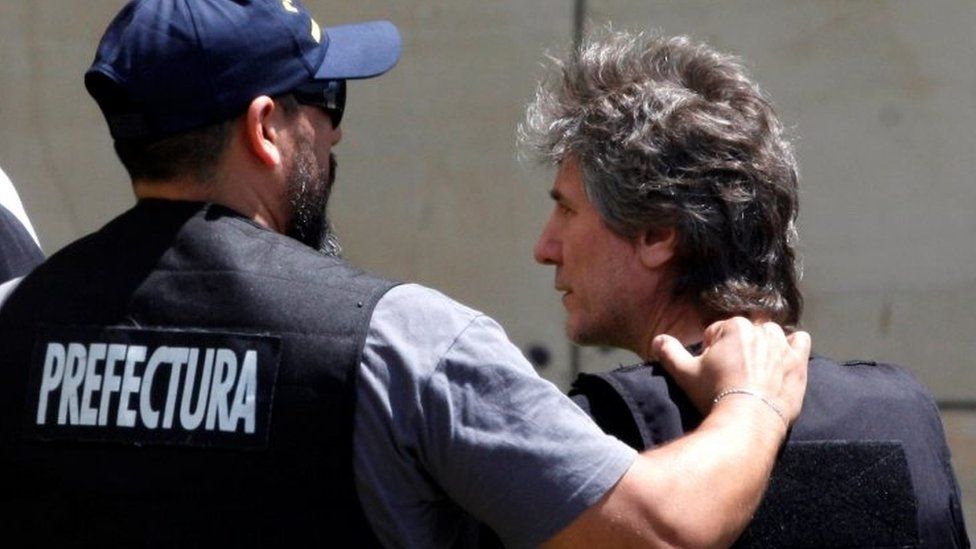 Argentine police have arrested a second high-level official in the administration of former President Cristina Fernández on suspicion of corruption.
Amado Boudou was her economy minister and vice-president and faces three charges of illicit enrichment dating back to 2009.
Last month Ms Fernández's former planning minister was arrested.
Amado Boudou has denied any wrongdoing.
The three charges against him refer to 2009, the year when he was promoted from heading Argentina's social security administration to become Ms Fernández's economy minister.
He became vice-president in 2011, when she was re-elected.
Ms Fernández's former planning minister, Julio de Vido, was arrested on 25 October, three days before mid-term elections.
Ms Fernández herself is also facing corruption charges but has immunity from prosecution since being elected as a senator in the October polls.
She was indicted last year on charges that she and her public works secretary, José López, embezzled money meant for road projects.
Mr López was arrested last year after he was caught trying to hide bags of cash in a Catholic convent.