Honduras opposition's Nasralla accepts talks over elections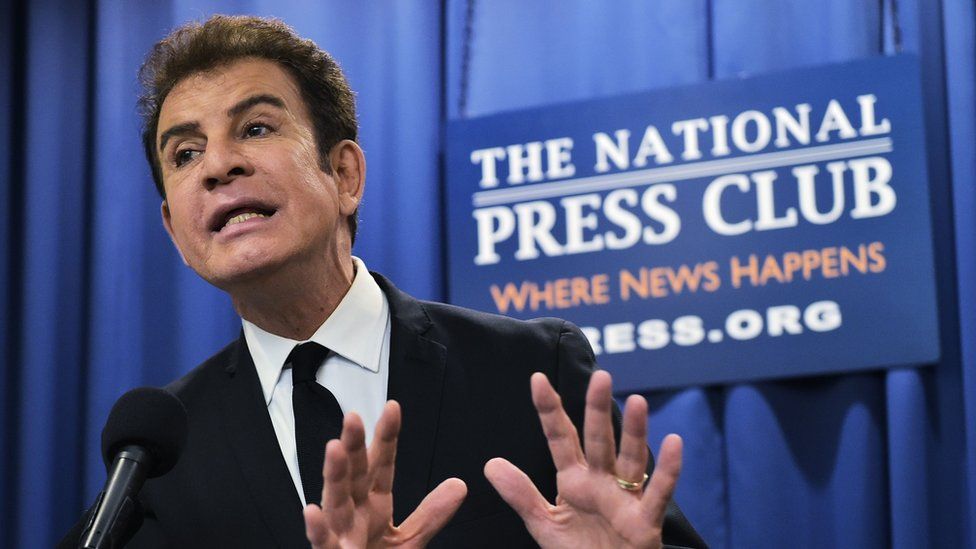 The defeated candidate in presidential elections in Honduras has accepted an invitation for talks with President Juan Orlando Hernandez.
Salvador Nasralla has been demanding a new election, accusing his rival of rigging the vote.
Mr Hernandez was confirmed as the victor on Sunday after a partial recount.
Fourteen people died in weeks of violent street protests against the result.
In a TV address, Mr Hernandez called for dialogue with the opposition to bring peace to the country.
"As president-elect, I extend my hand and open my mind to listen with attention to others to reach a national accord for peace and security for all citizens of the republic," he said.
The opposition alliance has threatened to file a legal challenge against the Honduras electoral tribunal's decision to confirm Mr Hernandez's victory.
Salvador Nasralla has been calling for a new vote monitored by international observers, arguing that Mr Hernandez was holding on to power illegally.
He also asked the international community to suspend aid to the government until the dispute over the elections is resolved.
"How good that I am being called to a national dialogue and I will of course accept," Mr Nasralla told a US-based Honduran TV channel.
"All dialogue is welcome and with great pleasure I will arrive in the morning and we can begin it in the afternoon."