Fifa corruption: South America football bosses convicted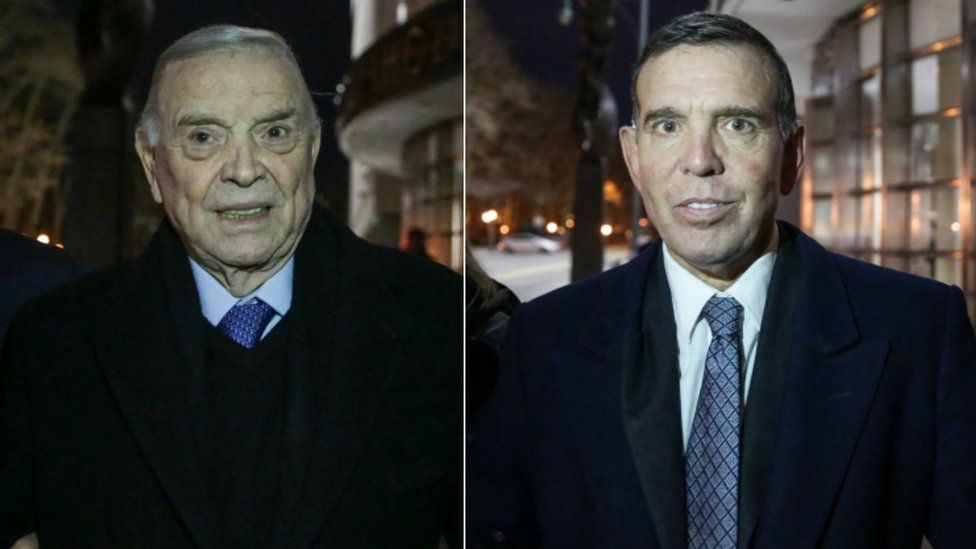 Two former top South American football executives have been found guilty of multiple charges at a US trial into corruption in the sport.
Both Jose Maria Marin, the former head of Brazil's Football Confederation (CBF), and Juan Ángel Napout, who led South America's football governing body Conmebol, were convicted on Friday.
The men were arrested in 2015.
The jury in New York are still deciding the verdict in a charge against the former head of Peru's federation.
They will reconvene after Christmas to make a decision in the racketeering charge against Manuel Burga.
His lawyer declined to make a comment to the Reuters news agency.
Marin, who is also a former governor of São Paulo, was found guilty of six of the seven counts against him of money laundering and wire fraud conspiracy.
Napout, who headed the Paraguayan football body as well as the regional one, was found guilty of three charges - one of racketeering conspiracy and two wire fraud charges.
The investigation focuses on corruption around the awarding of media and marketing rights for major sporting competitions, including the Copa America. Prosecutors have said the crimes amount to an estimated $200m (£150m).
Following Friday's verdicts, football's world governing body Fifa said it "strongly supports and encourages the US authorities' efforts to hold accountable those individuals who abused their positions and corrupted international football for their own personal benefit".
The US investigation into corruption at Fifa was first revealed in May 2015.
Federal prosecutors in New York have indicted more than 40 sports and football executives linked to football in the Americas as part of the inquiry.
Trujillo was sentenced to eight months in prison after pleading guilty to wire fraud and conspiracy.