Peru's ex-President Fujimori taken from jail to hospital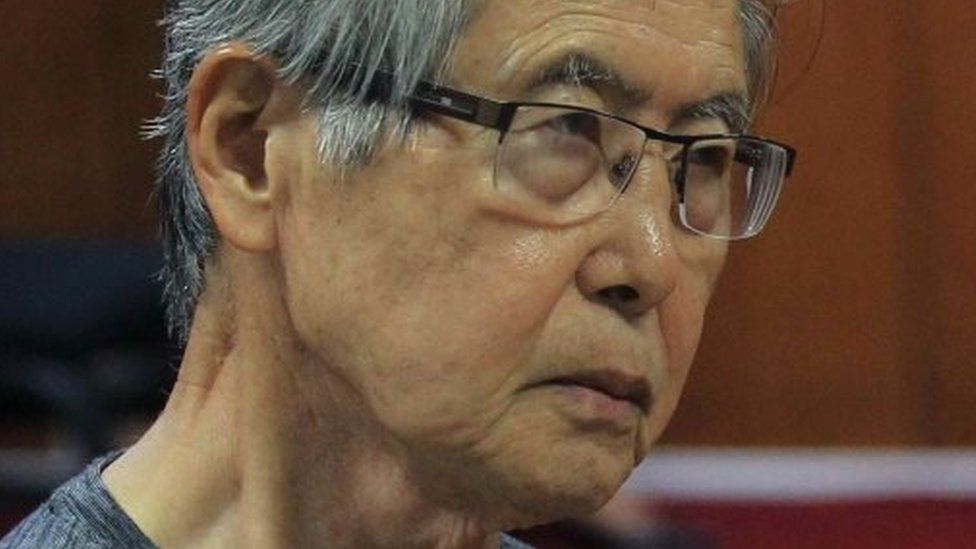 Peru's former President Alberto Fujimori has been taken from prison to a hospital because of low blood pressure and abnormal heart rhythm.
His doctor was quoted by local media as saying cardiologists had advised the 79-year-old needed urgent treatment.
Fujimori - who was in power from 1990 to 2000 - is serving a 25-year sentence for human rights abuses.
He is admired by some Peruvians for combating Maoist rebels. His critics consider him a corrupt dictator.
In 2007, Fujimori was sentenced to six years in jail for bribery and abuse of power.
In 2009, he was sentenced to another 25 years in prison for human rights abuses committed during his time in office, including authorising killings carried out by death squads.
He has been in and out of hospital for a variety of health problems in recent years.
Opposition politicians allege that the president had promised the supporters to free Fujimori in exchange for their backing.
Mr Kuczynski denies the claim.