Colombia's President Santos suspends peace talks with ELN rebels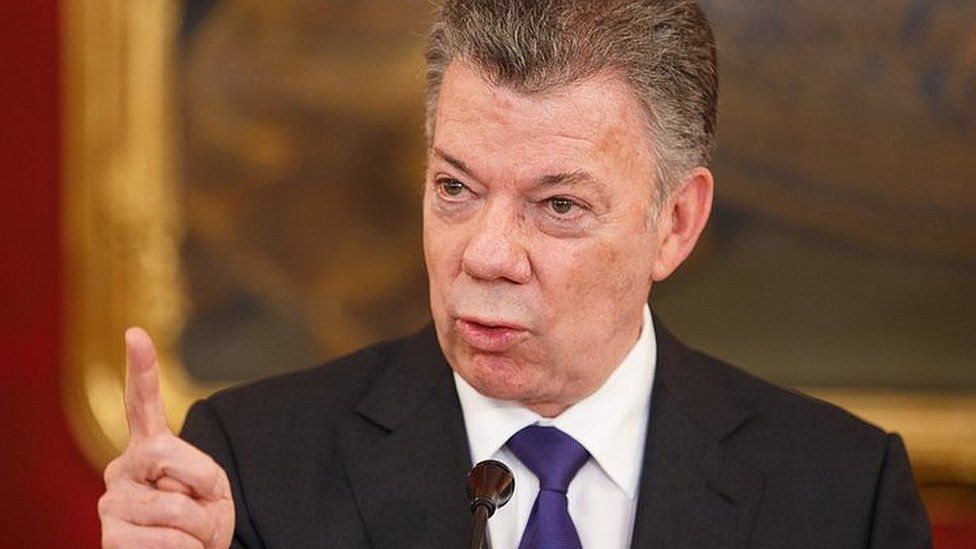 The Colombian government says it is suspending peace talks with the National Liberation Army (ELN), a left-wing rebel group.
It comes after attacks over the weekend in northern Colombia left seven police officers dead and 47 people injured.
The government says that the group was behind the three bombings.
The group has admitted carrying out the worst attack but not the others. The Colombian defence minister said that all three attacks were related.
Colombian President Juan Manuel Santos said talks were being suspended because of a "lack of coherence on the part of the ELN between its words and actions".
The ELN is the country's second largest rebel group. It has fewer members than Colombia's largest rebel group, the Revolutionary Armed Forces of Colombia (Farc).
The government signed a revised peace agreement with the Farc in November after four years of negotiations in the Cuban capital, Havana.