Chile creates law to protect its ocean habitat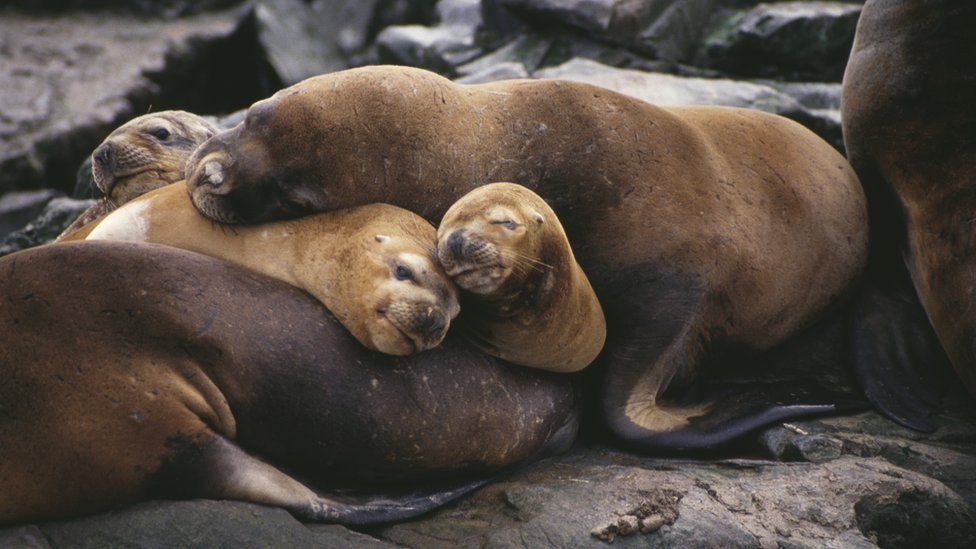 Chile has created a new law protecting the waters along its 6,400km (4,000 mile) coastline.
The outgoing president, Michele Bachelet, signed the decree, which creates nine marine reserves.
President Bachelet, who is ending her term of office this week, said that Chile needed to establish the basis on which it would conserve its marine territory for the future.
This year Chile also signed into law a vast network of nature parks.
"Who we are and who we can be, is inevitably tied up with our 6,400-kilometre coast. This is why it is so important to understand that the sea is vital for our national development," President Bachelet said.
The new legislation will increase the area of sea under Chilean state protection from 4.3% to 42.4 %, and protect marine life in around 1.4 million square kilometres of sea.
One of the new reserves covers the area around the Diego Ramírez Islands, home to sea lions, kelp forests and whales. Another covers the island around the Juan Fernández Islands.
In September last year, Chile opened a huge marine park around Easter Island, which is home to species only found there.
The reserve is about the size of Chile itself and will be co-administered with the indigenous population, who will continue to be allowed to fish there.