Mexico: Seven police officers die in Veracruz prison riot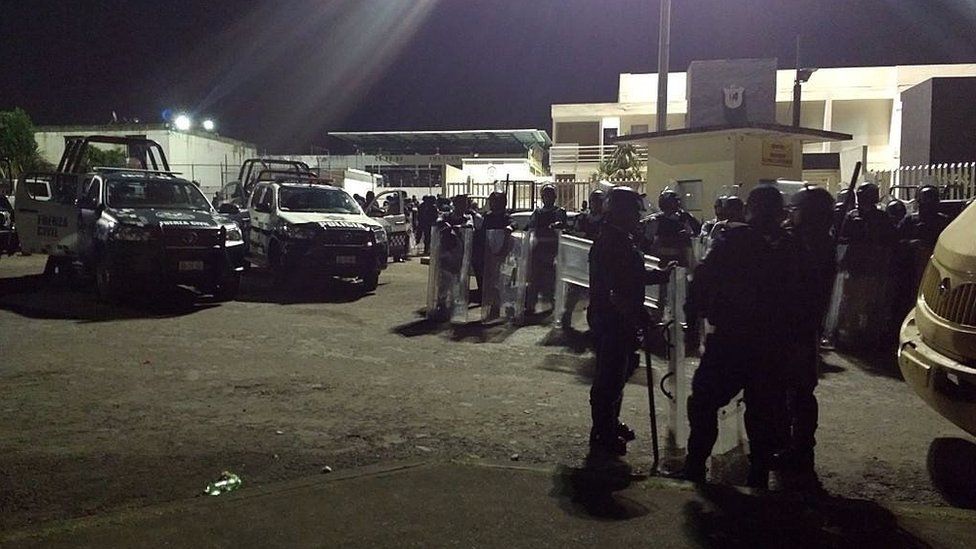 Seven police officers have been killed in riots at a prison in Mexico, according to Mexican officials.
The deaths occurred during an operation to quell an uprising, they said.
It happened in the La Toma prison in Amatlán de los Reyes in the eastern state of Veracruz between Saturday night and Sunday morning.
The authorities have not yet released any details about any injured prisoners.
Inmates were reported to have broken free from their cells.
Prosecutors say they will be investigating the incident.