Tamaulipas crisis: Mexico seeks talks over 'silenced zone'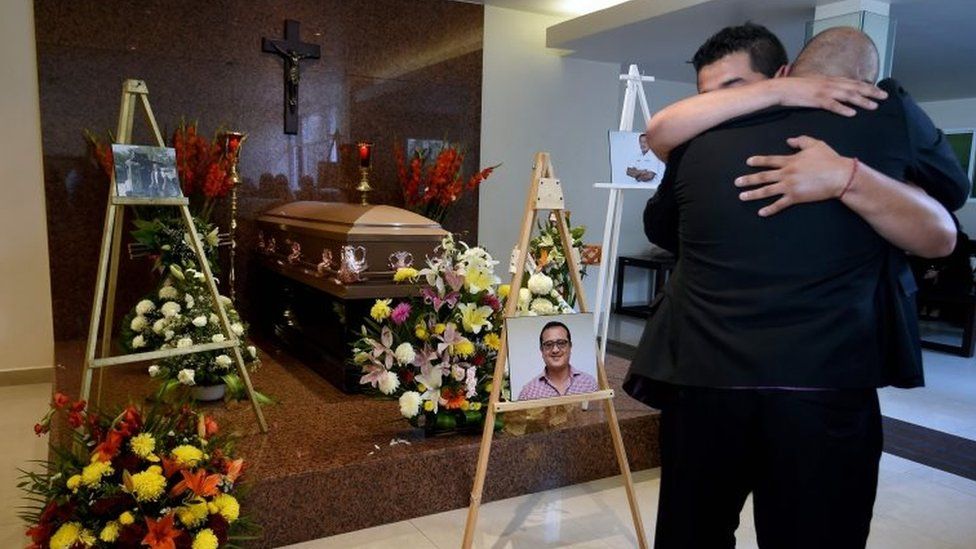 Mexico has requested urgent talks with the UN after a report linked security forces to mass disappearances in the north-eastern state of Tamaulipas.
The UN report says at least 21 people have gone missing since February after being detained by the security forces in and around Nuevo Laredo.
A number of reporters have been killed in Tamaulipas, with UN officials calling the state a "silenced zone".
This week, journalist Hector Gonzalez was found beaten to death in the state.
The Mexican government said it would take immediate measures to stop the violence and find those still missing.
It also asked for more information from the UN.
The UN published its report on Wednesday, documenting the disappearance of at least 21 people.
"Many of these people are reported to have been arbitrarily detained and disappeared while going about their daily lives," the UN High Commissioner for Human Rights, Zeid Ra'ad al-Hussein, said.
"It is particularly horrific that at least five of the victims are minors, with three of them as young as 14. These crimes, perpetrated over four months in a single municipality, are outrageous."
Human rights activists in Mexico put the actual number of disappearances in Nuevo Laredo at more than 40.
More than 200,000 people have been killed or have disappeared since Mexico's government declared war on organised crime in December 2006.
The military offensive has led to the destruction of some drug gangs, splits within others and the emergence of new groups.
But with widespread corruption and impunity exacerbating Mexico's problems, there is no end in sight to the violence.
In 2014, 43 students disappeared in the southern state of Guerrero.
The state prosecutor in that case said that the students had been handed by corrupt local police to a criminal gang, who killed them and burned their bodies.