Venezuela: Caracas club stampede leaves 17 dead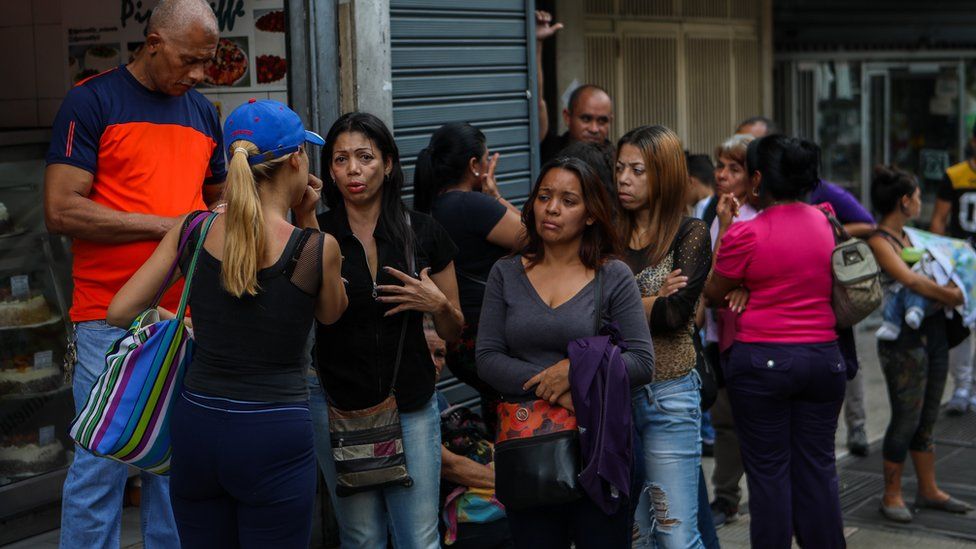 At least 17 people have been killed in a stampede in a nightclub in the Venezuelan capital Caracas, the Interior Minister Néstor Reverol has confirmed.
The stampede was triggered when a tear-gas canister was set off during a brawl, he said.
Party-goers were celebrating the end of the school year and several of the dead are reported to be minors.
Seven people have been arrested over the case, the minister said.
The stampede took place at the Club Los Cotorros in the El Paraíso district in western Caracas, local media reported.
Some 500 party-goers rushed for the exit when the tear-gas canister was detonated during a fight in the early hours of Saturday morning, Mr Reverol told state television.
Among those detained are two minors identified by witnesses along with the owner of the club for failing to implement measures to prevent weapons being brought into the premises.
"Some died from asphyxiation, others from injuries sustained when they tried to escape the room when the explosive was detonated."
Five people injured in the incident, one seriously, are being treated in hospital, Efe news agency reports.