Nicaragua family killed in arson attack a day after ceasefire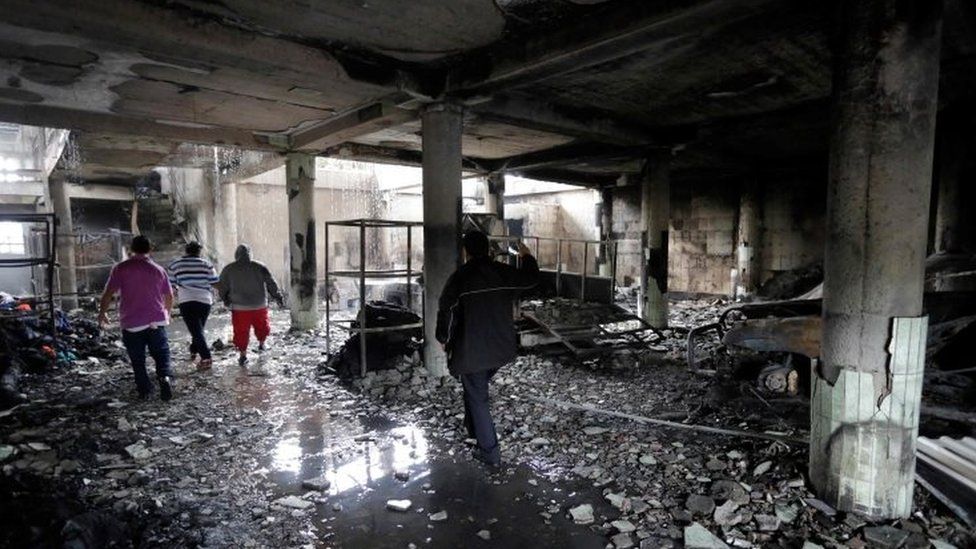 Violence has continued in Nicaragua a day after the government and opposition agreed a ceasefire to end nearly two months of unrest.
In the worst incident, at least six members of the same family were killed in an arson attack on Saturday morning.
The opposition accused pro-government militia of starting the fire and intimidating those who tried to help.
More than 170 people have now died since the protests against President Daniel Ortega began in April.
The government denied any involvement in the incident, which it blamed on common criminals.
The family owned a mattress business and lived above the shop.
Local media reported that the property was set on fire by hooded men who threw Molotov cocktails at the house.
The head of the Organisation of American States, Luis Almagro, said he condemned "this act of terror, which is a crime against humanity, which cannot remain unpunished".
Elsewhere in Managua, at least two other people were killed in separate incidents attributed to masked pro-government groups backed up by armed police.
Despite the tension caused by the arson attack, the opposition agreed to go ahead with talks that are being mediated by Nicaragua's Roman Catholic Church.
And it was also agreed that a truth commission would be established and international investigators allowed into the country.
But Mr Ortega stressed that he will serve out his full third term, until 2021, and will not accept the holding of early elections.
The former Sandinista rebel leader has been in power for 11 years.
He was re-elected in 2016 with more than 70% of the vote amid an opposition boycott.
The current was triggered by cuts to pensions and social security enacted by Mr Ortega on 18 April.
A group of pensioners and some students took to the streets in spontaneous protests.
They were joined in the next few days by thousands of people.
The demonstrations were brutally repressed by police, prompting thousands of people to join the movement and demand President Ortega's resignation.
Mr Ortega said gang members and other criminals have infiltrated the protest movement, encouraged by right-wing groups that want to destabilise his government.