UN declares Colombia's Chiribiquete park world heritage site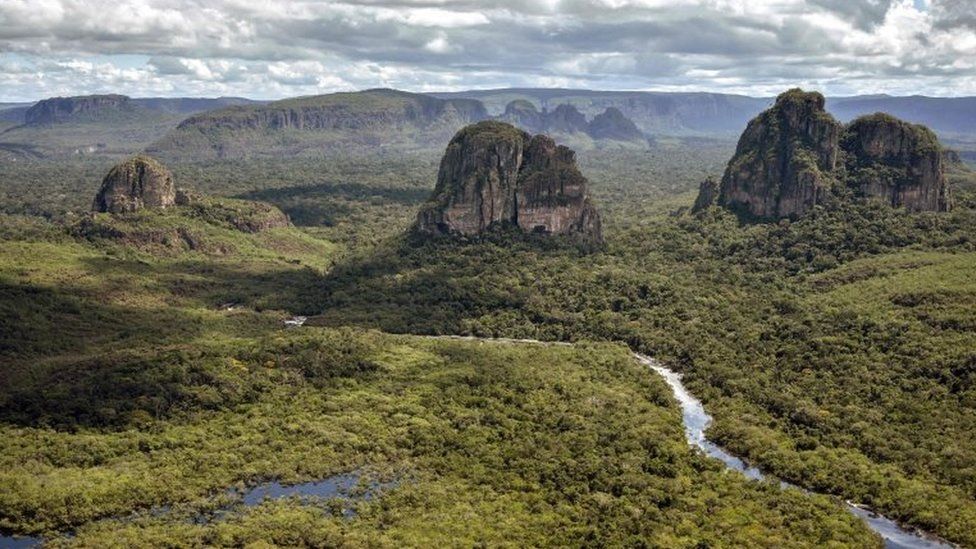 The United Nations has placed Colombia's Chiribiquete national park on its list of world heritage sites.
The park, which straddles the southern provinces of Caquetá and Guaviare, is the country's largest and has one of the highest rates of plant diversity in the northern Amazon.
It is also famous for its table-top rock formations known as tepuis, which rise out of the forest.
It is the ninth site in Colombia to be given world heritage status.
Colombian President Juan Manuel Santos said the park would be extended by 1.5 million hectares on Monday, a decision he had announced back in February.
Chiribiquete was first declared a national park in 1989. It is located on one of the world's oldest rock formations, the Guiana Shield.
Because it is extremely hard to access, only a small part of the park has been surveyed.
Not only is it rich in wildlife, some of which is unique to the area, but it also bears traces of ancient human life.
Some of the sheer rock faces are adorned with ancient paintings depicting animals and humans thought to have been made by one of the indigenous groups which inhabited the area long before the arrival of the Spanish Conquistadors.