Eike Batista: Brazilian ex-billionaire jailed for bribery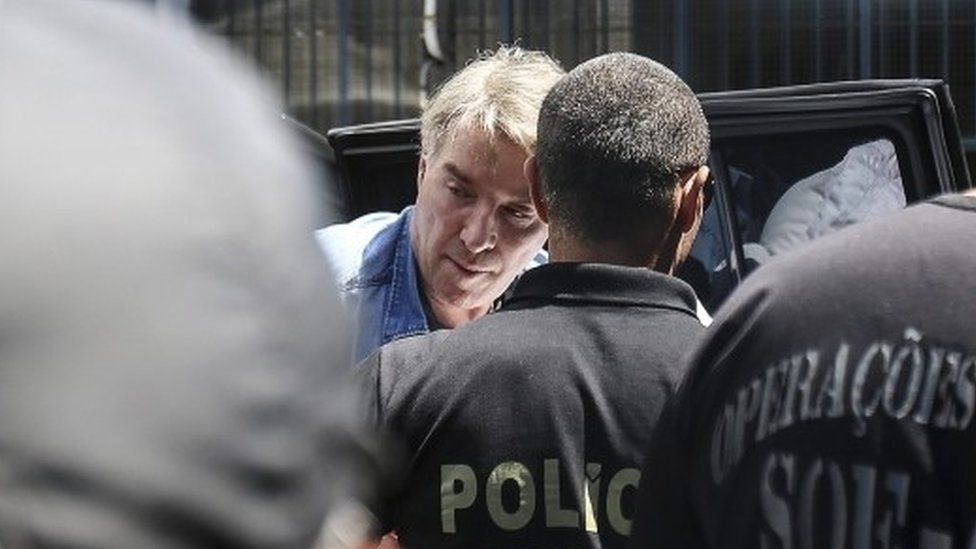 A Brazilian oil and mining magnate, who was once one of the richest men in the world, has been sentenced to 30 years in jail after a corruption trial.
Eike Batista had an estimated worth of more than $35bn (£27bn) six years ago, but lost most of it as his empire collapsed.
He was found guilty of bribing former Rio de Janeiro governor Sergio Cabral.
Batista paid more than £16m to foreign bank accounts held by Mr Cabral in exchange for contracts with Rio State.
Analysis: Daniel Gallas, BBC South America Business Correspondent
Eike Batista was once the symbol of a bold, booming Brazil.
A self-made billionaire, his empire stretched from mining to oil and public works.
A flashy maverick with taste for expensive cars and a lavish lifestyle, he was also an inspiration for a generation of young Brazilian entrepreneurs.
But it all proved to be not more than an illusion. Many of his ambitious infrastructure projects were poorly planned and failed to come to fruition.
And then there was corruption. It was revealed much of his empire was built through personal links with corrupt officials at the top.
Now he is the symbol of a different kind of Brazil: one that is deep economic trouble but is trying to tackle years of corporate corruption.
Seen by many as the face of Brazilian capitalism
Bold, extravagant and charismatic, he made most of his fortune during the commodities boom that brought great wealth to Brazil
Listed in 2012 by Forbes Magazine as the world's seventh-richest man, with an estimated fortune of $35bn
His Grupo EBX conglomerate spanned mining, oil, shipbuilding and logistics
After EBX collapsed following a crash in demand for commodities, his wealth slumped to under $1bn