Haiti Prime Minister Jack Guy Lafontant resigns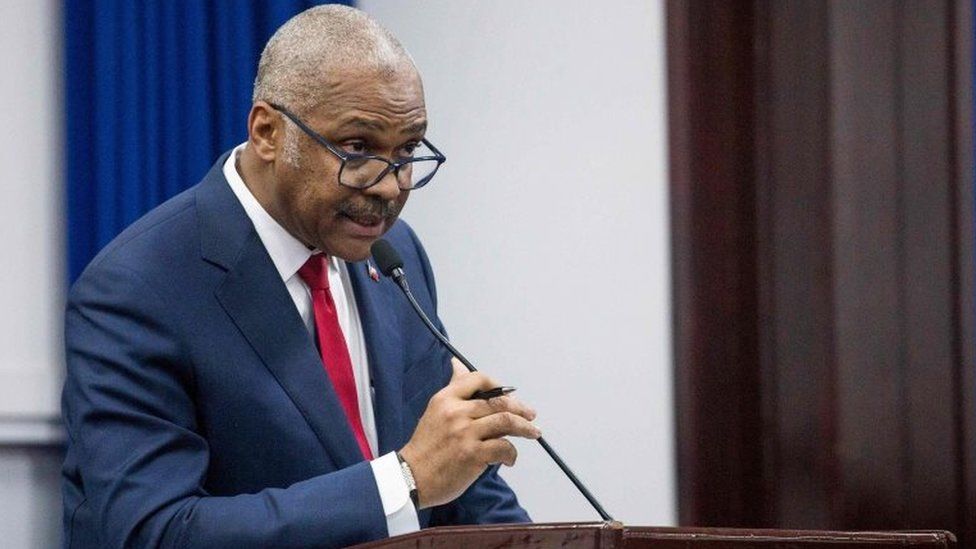 The Prime Minister of Haiti, Jack Guy Lafontant, has resigned after days of violent protests against fuel price rises.
In a speech in the lower house of Congress in the capital, Port-au-Prince, he said President Jovenel Moïse, had accepted his resignation.
There had been calls for a vote of no-confidence in Mr Lafontant in Congress during the riots.
At least four people were killed with shops and buildings burnt and looted.
The unrest started after the government unveiled a proposal to remove fuel subsidies.
This would have increased the price of petrol by 38% diesel by 47% and kerosene by 51%.
The capital, Port-au-Prince, was immobilized and dozens of shops and businesses attacked.
The government responded by suspending the reforms.
In February, the country signed an agreement with the International Monetary Fund to carry out structural reforms to promote growth.
The IMF argued getting rid of the fuel subsidies would free up cash for other things like education, health and job creation.
But many of the protestors accused the government of being out of touch with their economic difficulties in one of the world's poorest countries.
A government spokesman said the suspension of the fuel price rises was temporary while the political crisis was tackled.
But opposition MPs in Congress warned that if the price increases were reinstated there would be more violence and protests on the streets.
The IMF suggested on Thursday "a more gradual approach" to ending fuel subsidies which were expected to generate around $300m (£226m).
There were also fuel protests in 2015 where demonstrators demanded a reduction in prices.