Mexico couple found with body parts could have killed 20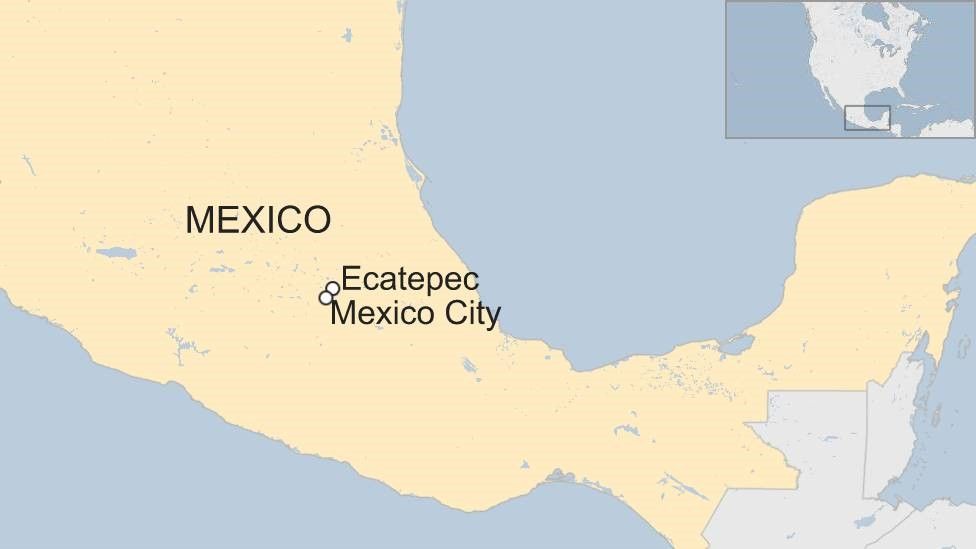 Police in Mexico are investigating a couple arrested for transporting body parts in a pram in connection with at least 10 murders.
At a hearing following his arrest, the man reportedly confessed to killing 20 women in a suburb of Mexico City.
Investigators have found body parts in the couple's flat and at another nearby property. They were kept in buckets filled with cement and in a fridge.
Prosecutors say the couple sold the body parts but it is not clear to whom.
Femicides - murders of women - are common in Mexico and often go unpunished, but the gruesome details of this case have caused outrage and triggered street protests in Ecatepec, the poor suburb in Mexico state where they occurred.
Neighbours said that whenever they saw the couple they were pushing the pram in which police found the body parts.
Police stopped and searched them after the disappearance in September of a local woman, 28-year-old Nancy Huitron and her two-month old baby, Valentina.
In the hearing, the accused, whose name has been given as Juan Carlos, confessed to killing Ms Huitron and identified two other of his victims as 23-year-old Arlet Olguín and 29-year-old Evelyn Rojas.
Prosecutors say he also confessed to sexually abusing some of the victims before killing them and selling off their belongings and some of their body parts.
The three victims, all of them single mothers, had disappeared in recent months.
Ms Huitron disappeared on 6 September with her baby after dropping her two older daughters off at school.
When the two older girls were not picked up from school, a neighbour raised the alarm.
Police have found baby Valentina who, they say, was sold by the couple. She has since been handed to her maternal grandmother.
Investigators say the women knew Juan Carlos and his partner, Patricia, from buying clothes and food from them.
According to investigators, Patricia tricked them into the property by saying she had more merchandise for them to view there.
Police said that when he was arrested, Juan Carlos asked the officers whether he could shower and put on a suit before being paraded before the media "because I'm not a dirty criminal."
Mexico state is the region with the highest number of disappeared women in the country. Between January and April of this year, 395 people disappeared in Mexico state, of whom 207 were women.
The disappearances are mostly concentrated in violent areas where gangs often are in control and police fear to go.