Venezuela crisis in brief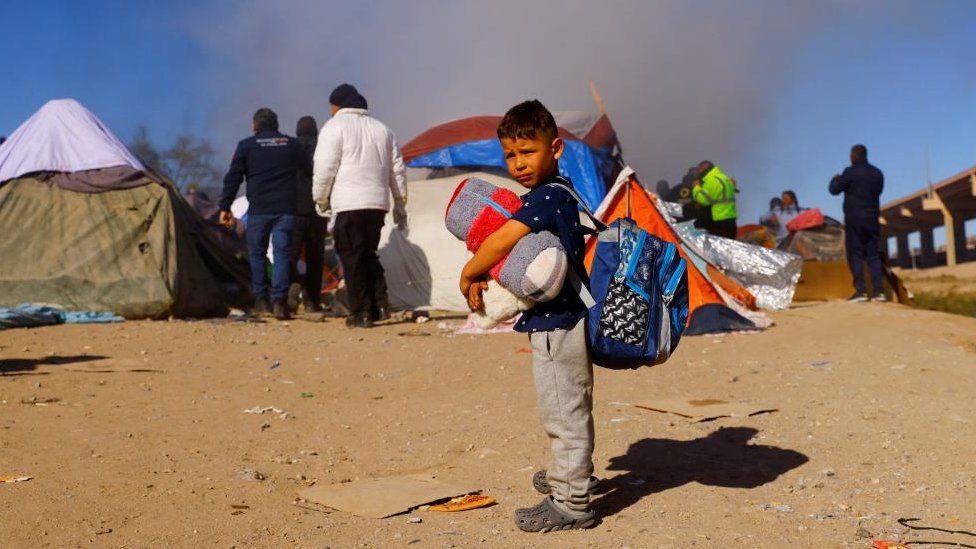 Venezuela is engulfed in a political and economic crisis which has led to more than seven million people leaving the country since 2015. How did this oil-rich country become so troubled?
Since 1999, Venezuela has been run by two men from the same party. Hugo Chávez was president from 1999 to his death in 2013 and was succeeded by his right-hand man, Nicolás Maduro.
Their socialist PSUV party has over the past two decades gained control of key institutions, including much of the judiciary, the electoral council and the supreme court.
As a result, the role of the president has become much more powerful and the system of checks and balances has been severely weakened.
Not long after Mr Maduro was elected, global oil prices plummeted and Venezuela - which relies almost entirely on oil revenue for its income - went into a seven-year recession.
Inflation skyrocketed and shortages of basic goods became widespread.
Waves of anti-government protests in 2014 and 2017 fizzled out after a police crackdown.
Millions of Venezuelans left the country to escape economic hardship and political repression. But despite growing discontent, Mr Maduro was re-elected in 2018 in a presidential election widely dismissed as neither free nor fair.
With the executive and the judiciary under the control of the PSUV, Venezuela's divided opposition in January 2019 united behind the only major institution where they were still influential: the National Assembly and its speaker, Juan Guaidó.
Arguing that Mr Maduro's re-election was not valid and the presidency was therefore vacant, Mr Guaidó, with the backing of the National Assembly, declared himself "interim president".
He predicted he would be governing from the presidential palace "within months".
And while more than 50 countries, including the US and the UK, recognised Mr Guaidó as Venezuela's legitimate leader, Venezuela's military stayed loyal to Mr Maduro.
Mr Maduro, with the continued support of China and Russia, remained firmly in charge of the country.
With the economy in freefall, Mr Maduro in 2019 relaxed some of the strict foreign currency regulations brought in by Chávez.
Shortages eased as a result and in 2021, the economy started growing. But extreme poverty remains shockingly high and many of those without access to foreign currency continue to struggle.
Disillusioned with the failure of Juan Guaidó to seize control of anything more than some Venezuelan embassies and assets abroad, the majority of opposition parties withdrew their support from him in December 2022 and dissolved his "interim government".
They said that their aim remained to defeat Mr Maduro, but argued that Mr Guaidó's rival government was no longer the way to go about it.
Negotiations between opposition and government representatives - which have stalled on several occasions in the past - resumed in November 2022.
The opposition hopes they will lead to free and fair presidential elections being held in 2024, for which they plan to field a unity candidate to take on Mr Maduro.