Colombia protests: Three dead as more than 200,000 demonstrate
Three people were killed in Colombia on Thursday amid nationwide mass protests against the right-wing government of President Iván Duque, officials say.
More than 200,000 people took to the streets to show discontent over possible austerity measures.
The protests were mostly peaceful but clashes between demonstrators and police broke out in cities including the capital, Bogotá, and Cali.
There has been a surge in anti-government protests in Latin America.
Colombian protesters are concerned about possible changes to the minimum wage, pension and tax reforms, and the privatisation of state companies. The government insists there are no planned pension or labour reforms and that any changes would take place in consultation with labour groups.
Thursday's general strike was called by unions and student groups, and more protests were expected on Friday. President Duque said he had heard Colombians and vowed to deepen "social dialogue".
What's known about the deaths?
The details of the deaths, all of them in the western province of Valle del Cauca, were still under investigation, Defence Minister Carlos Holmes Trujillo told journalists on Friday.
Two people died in the city of Buenaventura, where a group of people tried to loot a shopping centre. "Because of this violent act, the security forces went to confront the event, while being subject to violent aggression with the throwing of rocks and sticks," Mr Trujillo said.
A third death was reported in the town of Candelaria, he added.
According to Mr Trujillo, 98 people were arrested nationwide while 122 civilians and 151 members of the security forces were injured.
Eleven preliminary investigations into alleged misconduct by members of the security forces were being carried out, Mr Trujillo said, after images were posted on social media of police treating protesters roughly. They included a riot police officer kicking a protester in the face.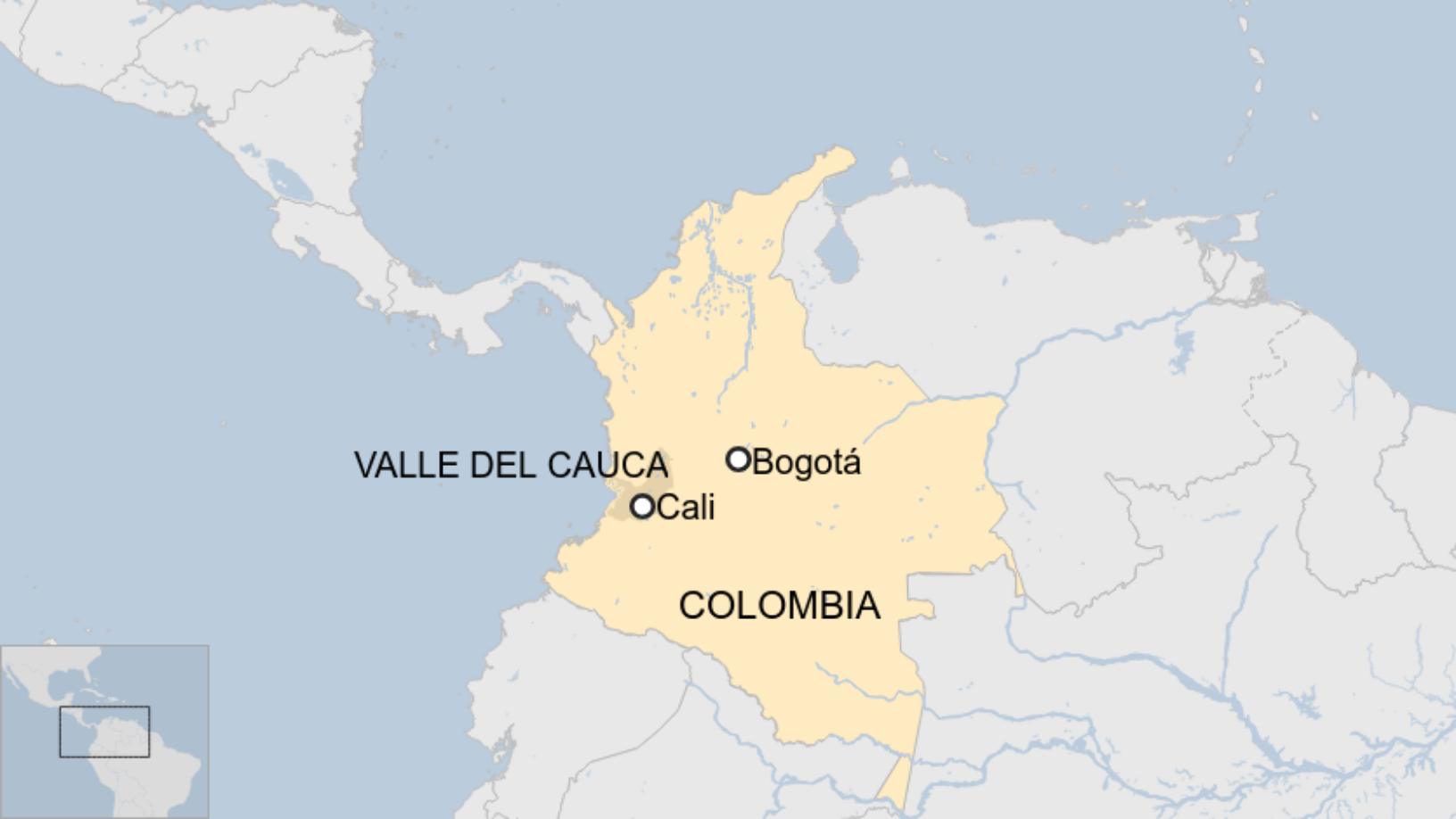 In Valle del Cauca's capital, Cali, security forces clashed with demonstrators who blocked roads and vandalised buses and shops.
In Bogotá, police fired tear gas against crowds gathered in the historic Bolívar Square next to the president's office. Buses and public buildings were attacked and the mayor, Enrique Peñalosa, estimated $5.8m (£4.5m) in damages.
A ban on alcohol sales in the capital will be imposed from 12:00 local time (17:00 GMT) on Friday until 12:00 on Saturday.
The demonstrations were the largest in the country in many years, and authorities said rallies were held in 350 towns and cities.
A 65-year-old pensioner and Duque voter, Pablo Merchan, told Reuters news agency: "People from across the spectrum marched and I hope our president understands he has to grab the reins of the country and give us an assured path and hope for the young."
What has the president said?
In a televised address on Thursday, Mr Duque said: "Today, Colombians spoke. We hear them. Social dialogue has been a main principle of this government and we need to deepen it with all sectors of society and speed up the social agenda and the fight against corruption."
The president, who took office in August 2018, also condemned the violence, saying the government would not tolerate "lootings and attacks on private property".