Venezuela detains two US citizens over speedboat incursion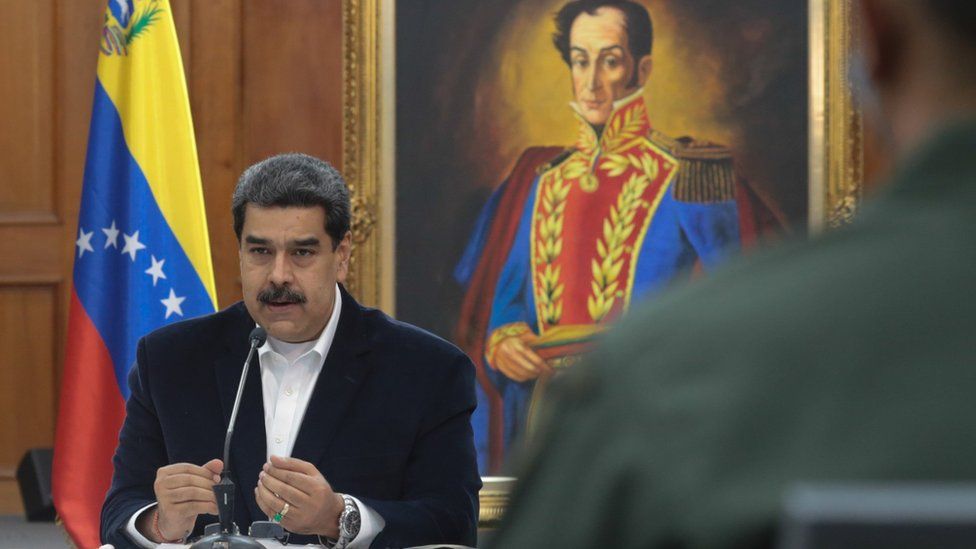 Venezuelan President Nicolás Maduro says two US citizens have been arrested following what he said was an attempt to overthrow him.
Mr Maduro said the two men were part of a group of "mercenaries" whose armed incursion into Venezuela by sea had been foiled on Sunday.
Mr Maduro has often accused the US of trying to overthrow him.
But US President Donald Trump said on Tuesday the Venezuela situation "has nothing to do with our government".
What does the Maduro government say happened?
Venezuelan authorities said eight armed men were killed during Sunday's alleged coup attempt.
In a live broadcast on Monday, Mr Maduro displayed what he said were the passports of the two arrested Americans - Airan Berry and Luke Denman - who work for a Florida-based security company.
He told viewers: "They were playing Rambo, they were playing hero."
The Venezuelan government said the group of "terrorist mercenaries" had left Colombia and landed in the town of Macuto, about 21 miles (34km) north of the capital Caracas, on Sunday, where they were arrested.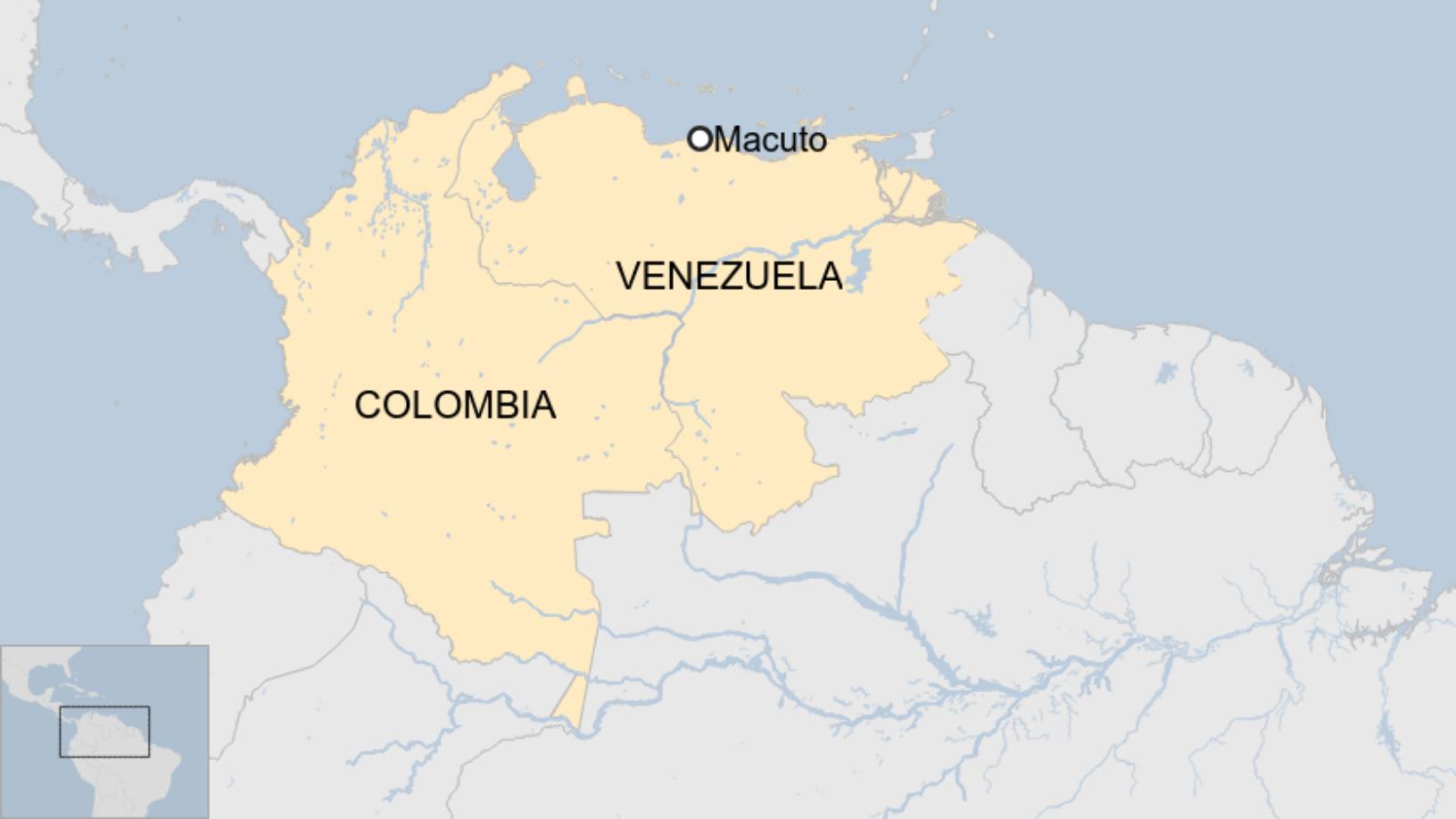 Who are the detained US citizens?
Not much is yet known about Luke Denman, 34, and Airan Berry, 41.
Venezuelan military high command said the pair were members of the US security forces. US media have suggested they are former members, but this has not been confirmed.
When asked about them on Tuesday morning, Mr Trump said: "We'll find out. We just heard about it", adding that they had no government connection.
Jordan Goudreau, a former member of the US Army special forces, has, however, been quick to claim an association.
He told Reuters news agency: "They're working with me. Those are my guys."
Mr Goudreau, who leads a Florida-based private security firm called Silvercorp USA, said he was one of the plot's organisers.
Why is a man from Florida involved?
They have reportedly plotted previous cross-border incursions which failed to get off the ground. The plan is said to have involved raiding military bases in the hope of igniting a popular rebellion that would end in the ousting of the president.
In their report, released on Friday, AP said it had found no evidence of US government involvement in these plots.
The news agency also said Mr Goudreau turned his focus to Venezuela in February 2019, after he worked on security at a benefit concert on the Colombian-Venezuelan border arranged by UK billionaire Richard Branson and supported by Venezuelan opposition leader Juan Guaidó.
Mr Goudreau has also released a video in which he referred to a "daring amphibious raid" that had gone "deep into the heart of Caracas", adding that various "units had been activated" across the country and were now fighting.
There has been no evidence that any fighting is under way or that the group made it to Caracas.
He has not mentioned killing President Maduro was an objective, as the government has claimed.
What is the background to this?
Mr Goudreau has also repeatedly made claims about past associations with Mr Guaidó, who is recognised by more than 50 countries as Venezuela's legitimate leader.
On Monday, Mr Guaidó denied having anything to do with the ex-Green Beret. In a statement, he said he had "no relationship nor responsibility for any actions" taken by the US war veteran.
He also accused President Maduro's administration of trying to distract people from recent outbreaks of violence - including a deadly prison riot on Friday and a gang battle in Caracas on Saturday night.
Mr Guaidó has the backing of Washington, which has vowed to use tough sanctions to force President Maduro and the Socialist Party out of office.