Nicaragua shuts down 50 non-profits in new crackdown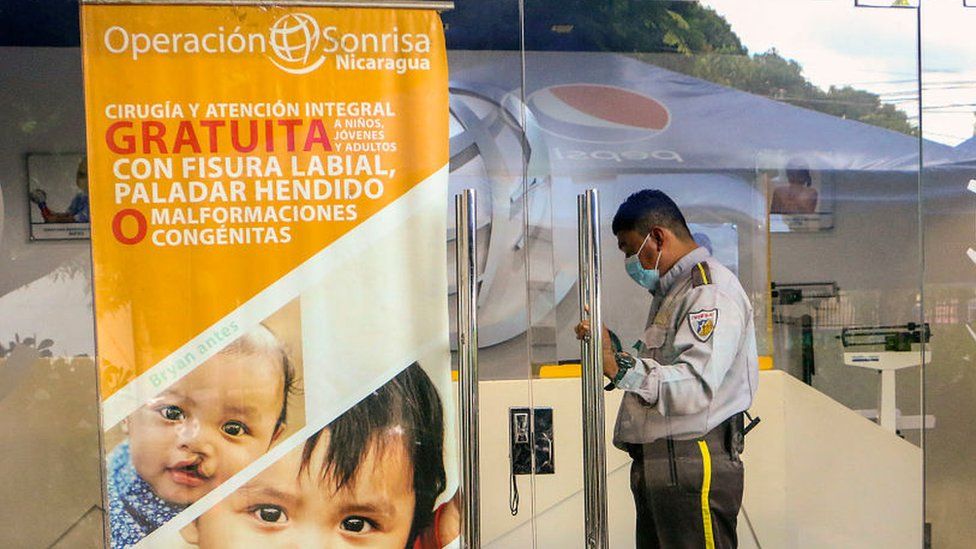 Nicaragua's parliament has voted in favour of shutting down 50 non-governmental organisations.
The parliament, which is dominated by allies of President Daniel Ortega, said the NGOs had failed to comply with regulations.
But government critics say the move is part of a larger crackdown on opponents of the president, which has seen 144 NGOs banned so far this year.
Universities and foundations have also been closed.
Among the NGOs shut down on Wednesday are groups defending human rights, organisations providing medical help and those promoting educational projects. They range from a group representing dental surgeons to one promoting the rights of girls.
The decree to strip them of their legal status was approved by 75 votes in favour. There were 16 abstentions and no votes against the measure.
It had been brought before parliament by Filiberto Rodríguez, a lawmaker from President Ortega's FSLN party.
Mr Rodríguez argued that the "50 associations do not want to comply with the law, they want to violate the law".
Nicaragua's interior ministry said the organisations had failed to submit their financial statements or to disclose the names of their directors.
Representatives of some of the NGOs closed down under previous decrees said that they had tried to hand in the required documents but that the relevant authorities had refused to receive them.
Government opponents say the closures are part of a wider crackdown on anyone critical of the president, which has also seen a number of politicians who planned to run against Mr Ortega in November's election jailed.
Mr Ortega won the election, which was widely dismissed as neither free nor fair, and is now in his fourth consecutive term in office.
His government has not just been slammed by international rights groups but also by his own former officials.
Days later, a lawyer who represented Nicaragua before the International Court of Justice resigned after accusing Mr Ortega of fostering "a submissive legislature, a corrupt judicial system unable to deliver justice, and the silencing of freedom of expression and independent media".