British embassy worker in Iran has sentence commuted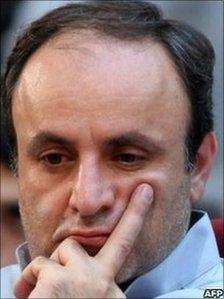 A former British embassy employee jailed last year in Iran for espionage has had his sentence commuted.
Hossein Rassam was originally jailed for four years.
But his lawyer Babak Farahi told AFP: "He was sentenced to one year in jail, suspended for five years, for propaganda against the establishment."
A Foreign Office spokeswoman said: "We are relieved that Hossein Rassam's sentence has been commuted on appeal to a suspended sentence."
She added: "We very much hope that Hossein and his family can now continue with their lives after what has been a horrible and very worrying ordeal for them."
The original espionage charge was dropped but the court upheld a ruling which banned him from working for foreign embassies for five years.
Mr Rassam, the embassy's chief political analyst, was arrested in June 2009 along with eight other employees and was accused of taking parts in disturbances which followed the disputed re-election of President Mahmoud Ahmadinejad.
They were later released on bail but were paraded on television during their trial in August 2009 and given four-year jail terms despite protests from Britain and the European Union.
Iran's highest authority, supreme leader Ayatollah Ali Khamenei, has accused Britain and the United States of stirring up opposition against Mr Ahmadinejad.